Bauma 2022 - Copma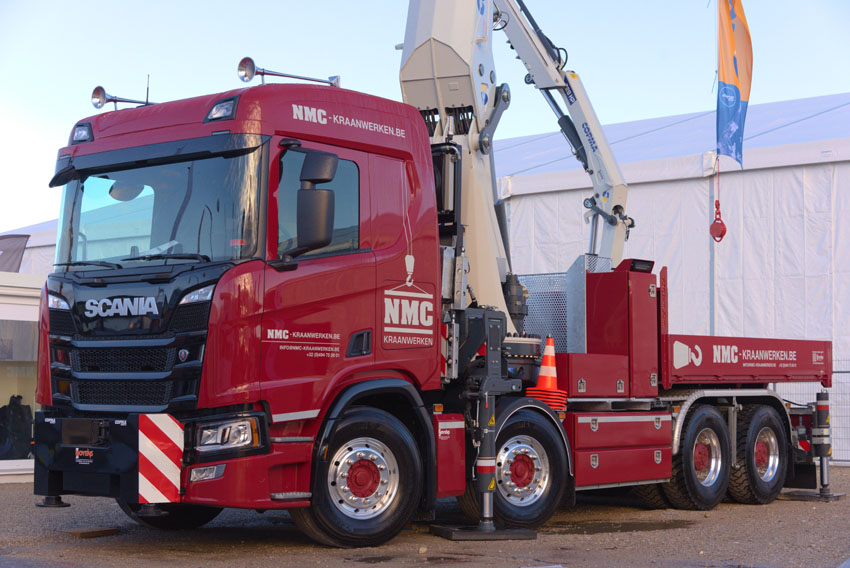 In April 2021 Copma introduced the new 1400 model. This very nice looking version from Belgium was on display at the current Bauma.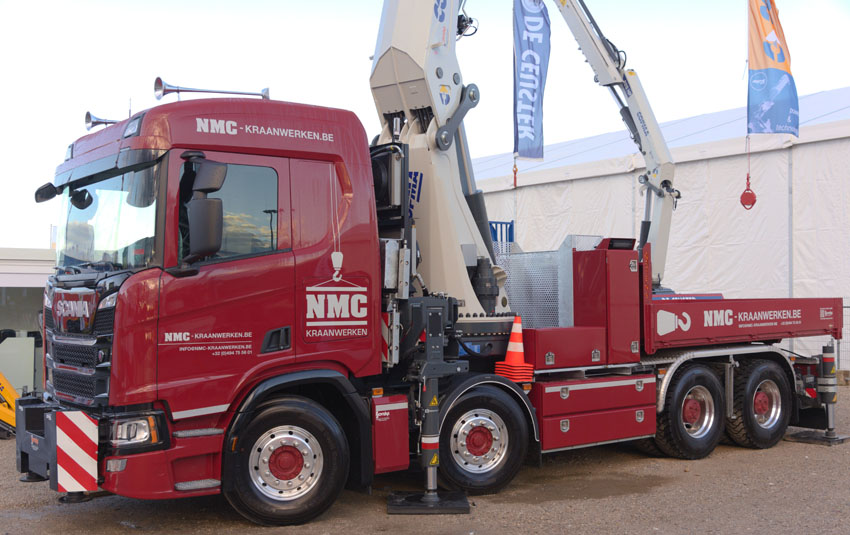 The base is a Scania R in 8x4 version, painted in a nice bordeaux color. The Scania belongs to NMC kraanwerken.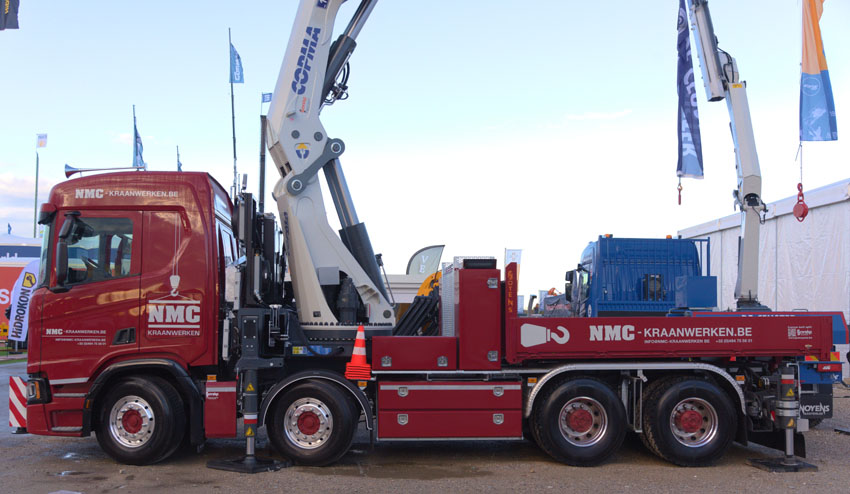 This newly developed crane in the 140 tm class has been developed with the newest standards and therefore has a compact size and good lifting values.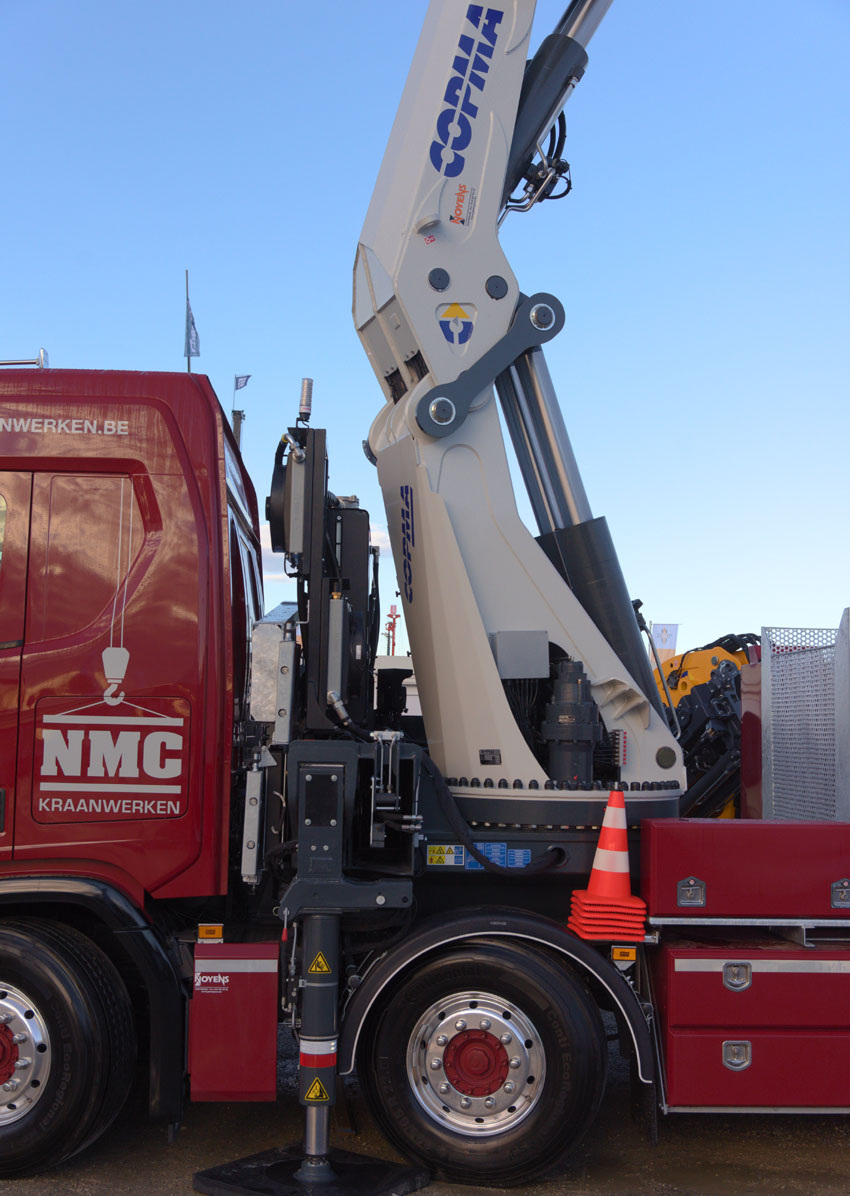 The crane can be installed closely behind the cab. Above the outriggers we find the oiltank and the coolers.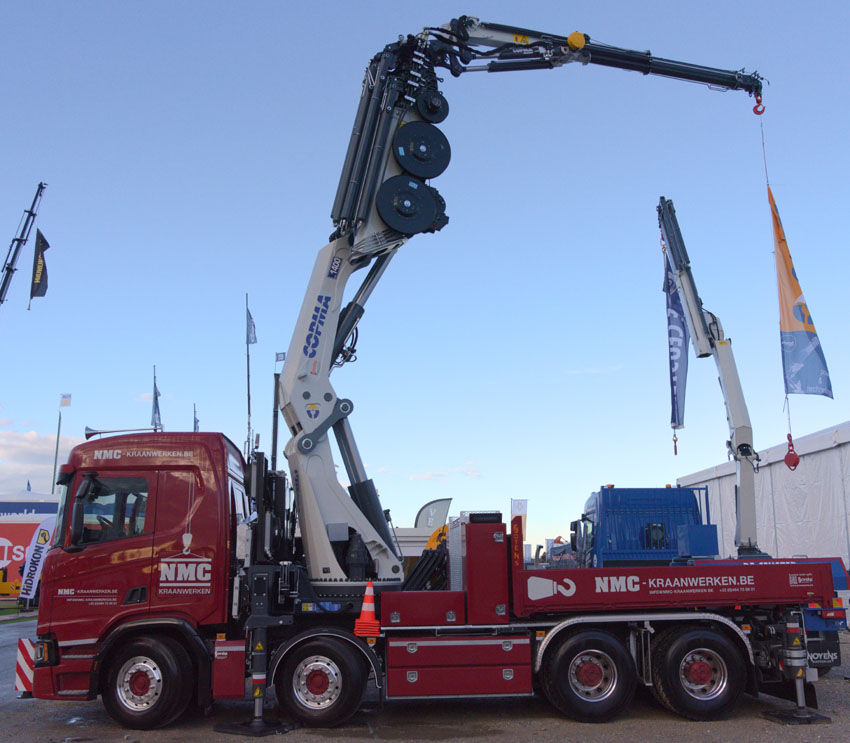 The Copma 1400.9 extends 9x hydraulically to 21,55 meters where it will lift 3,7 tons.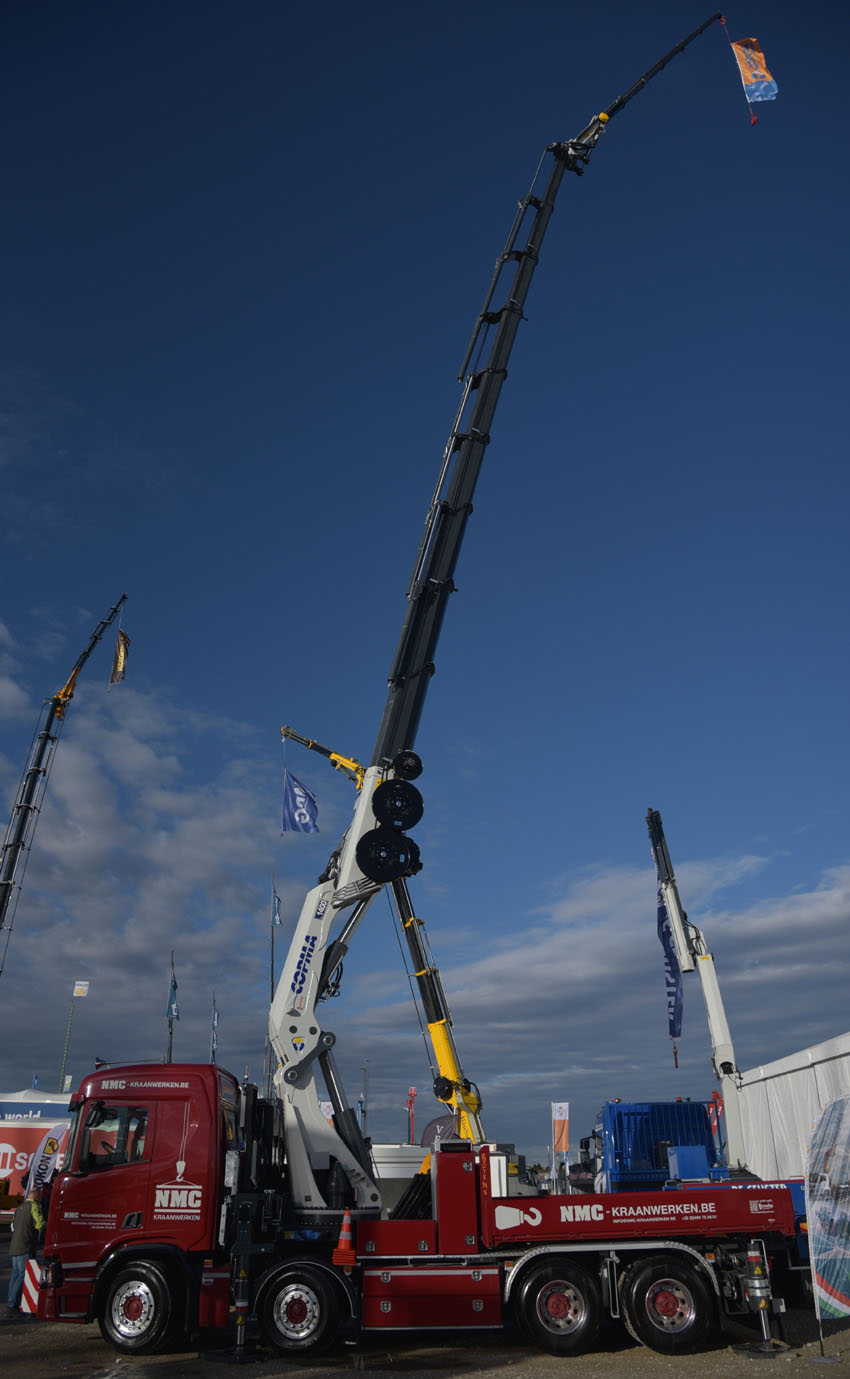 Later that day it was fully extended. With the J6 jib it reaches as far as 35,17 meter with 950 kg capacity.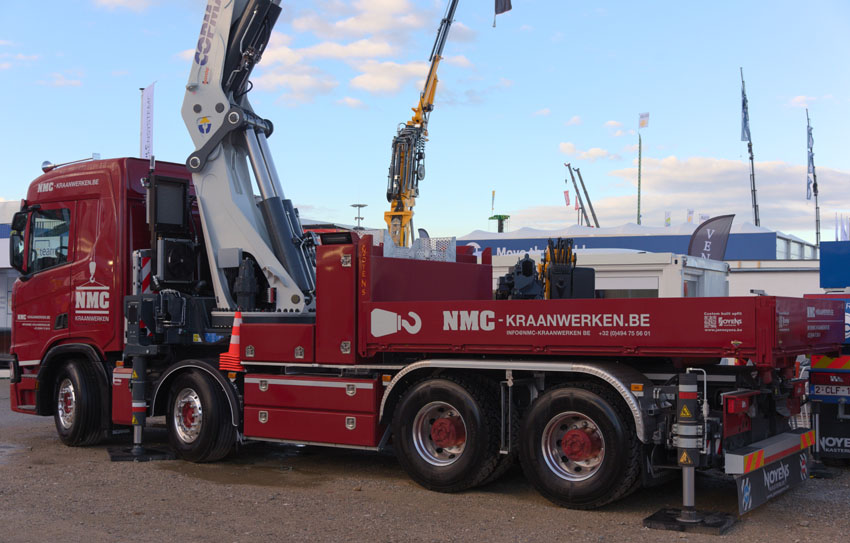 Noyens, the Copma importer for Belgium, installed a lot of storage around the crane.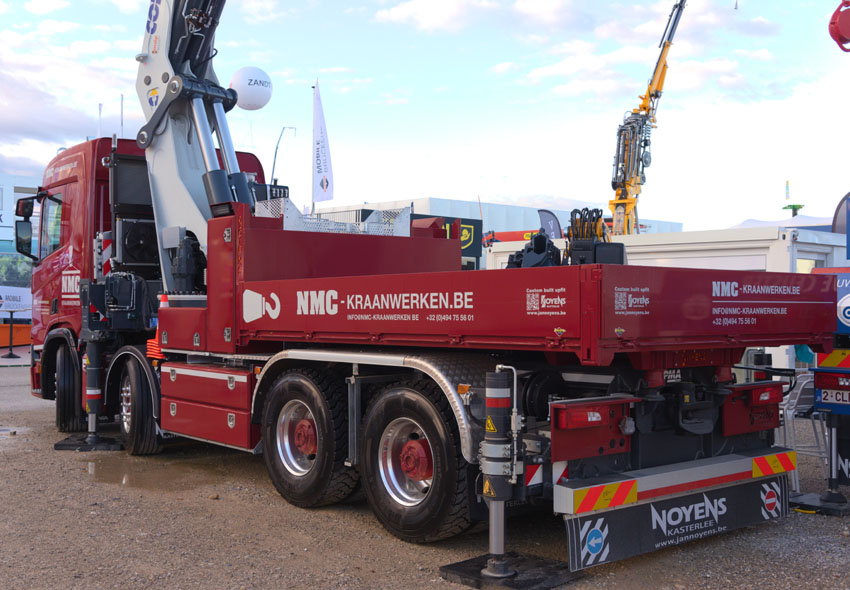 Below the demountable flatbed lies a 5th wheel for a trailer. A drawbar trailer coupling is mounted a the rear.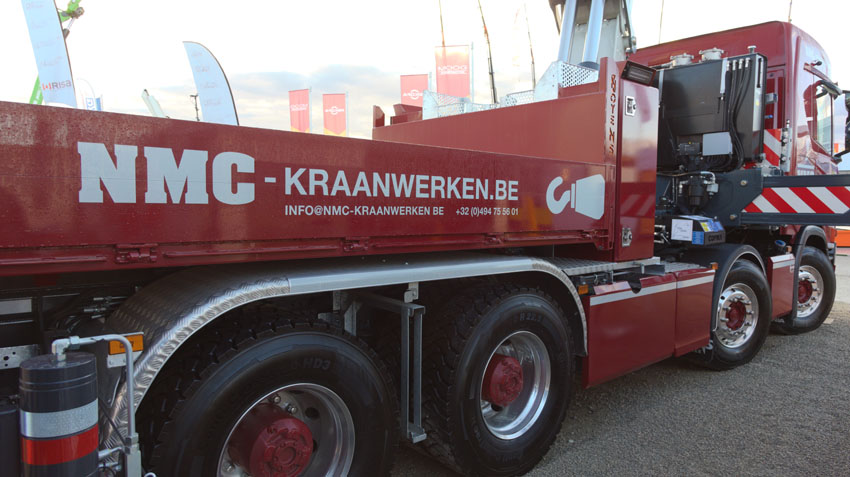 This side of the truck is filled with a dieseltank, exhaust and Ad-Blue tank.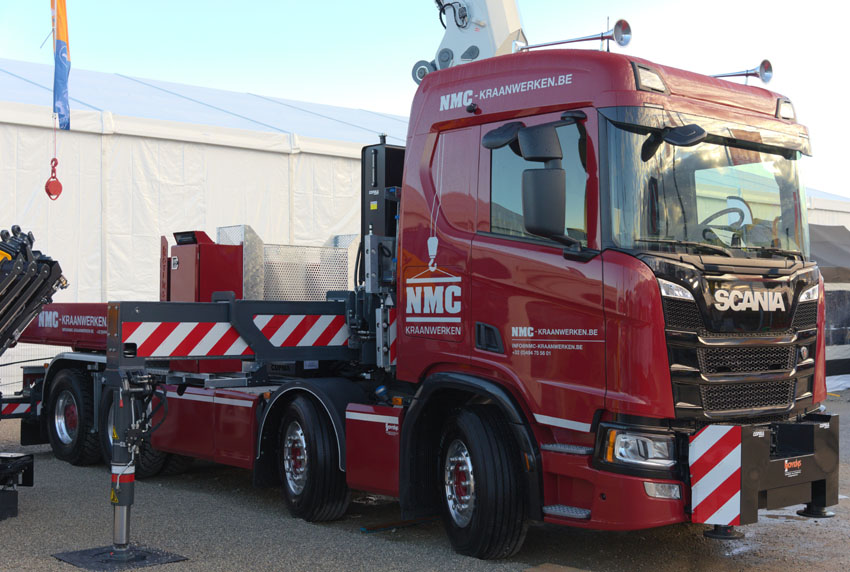 To finish it off, they mounted a couple of front outriggers to have good stability all around. A very nice crane truck!
Below you can see a video of this truck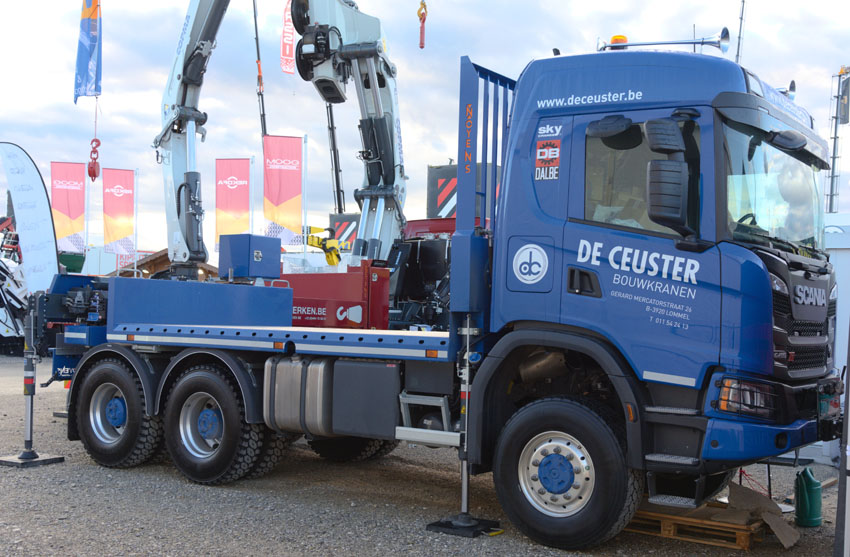 Also present was this Scania G450 XT 6x6 of De Ceuster on the Copma stand.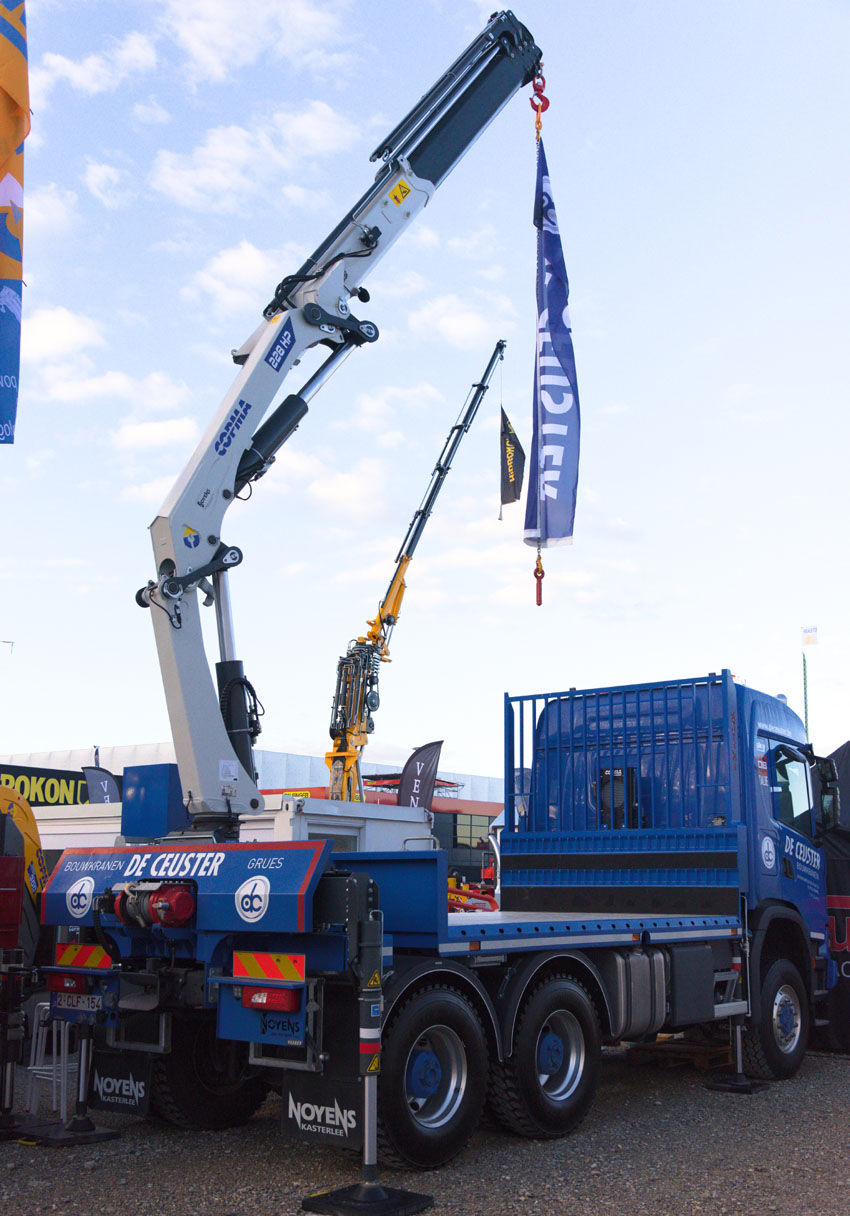 It's equiped with a Copma 228HP crane that is mounted at the rear. De Ceuster will use it mainly to transport and install small tower cranes.