Mercedes - Titan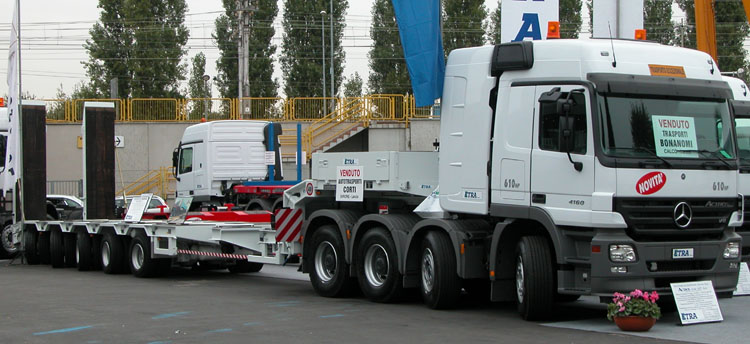 On the stand of Etra stood the products of Goldhofer and Mercedes. At the front I saw this Mercedes Titan 4160 8x4 with short wheelbase (1.95+1.35+1.35 mtr). It was coupled to a 5-axled semi lowloader of Goldhofer.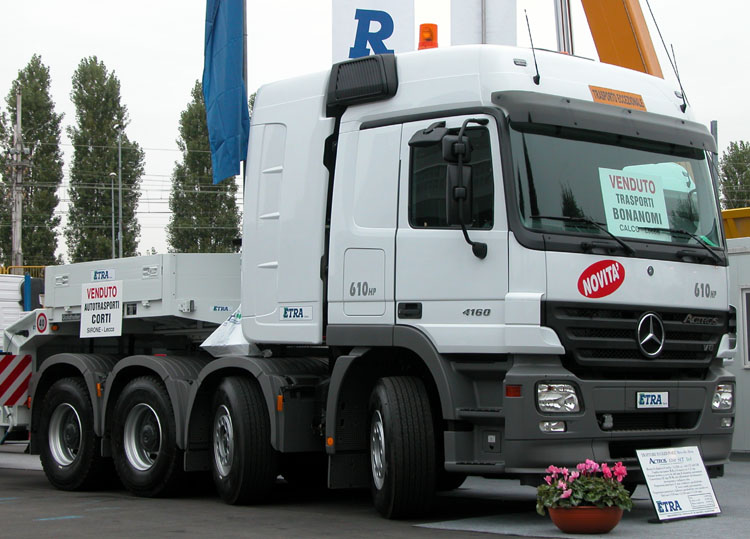 The tractor is equiped with the 610 hp delivering OM 502 LA engine. This is a 15,9 liter V8 that can deliver a maximum torque of 2900 Nm. Because it is coupled to a WSK 400 torque converter, this torque has to be limited to 2400 Nm A Mercedes G240 gearbox with 16 gears is mounted behind this torque converter.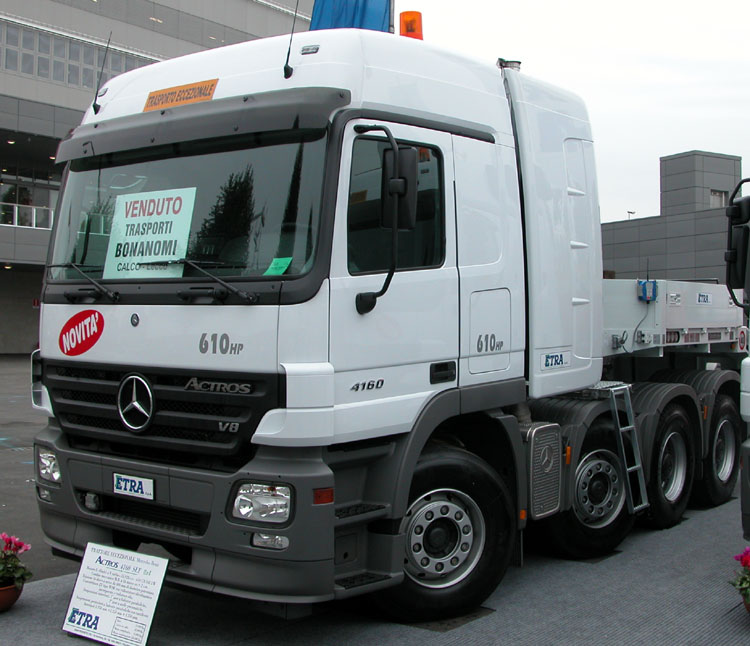 This tractor has a deadweight of 13 ton, legal total weight can be 32 ton and the technical weight is limited at 45 ton. Total combination weight can be up to 250 ton.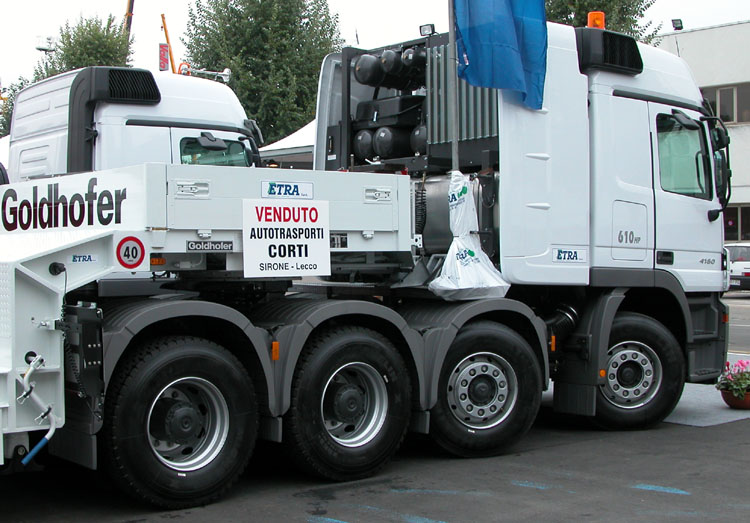 Behind the cab is the tower that is hidden behind good looking spoilers. In the tower we find the dieseltank, the air barrels, the battery compartment and the large WSK cooler. At the left side we also see the hydraulic oil tank, which has the oil for the cooling fan and the trailer hydraulics.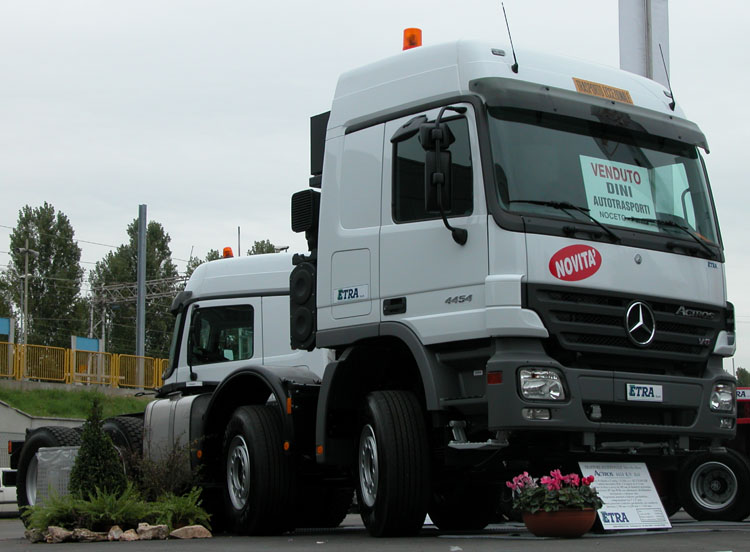 The 2nd Titan at this stand was the 4454 8x4 tractor. It is equiped with the same 15,9 liter V8 engine that delivers 540 hp here. This tractor also is equiped with a WSK 400 and a G240 gearbox. Axle distances: 1,7 + 2,2 + 1,35 mtr.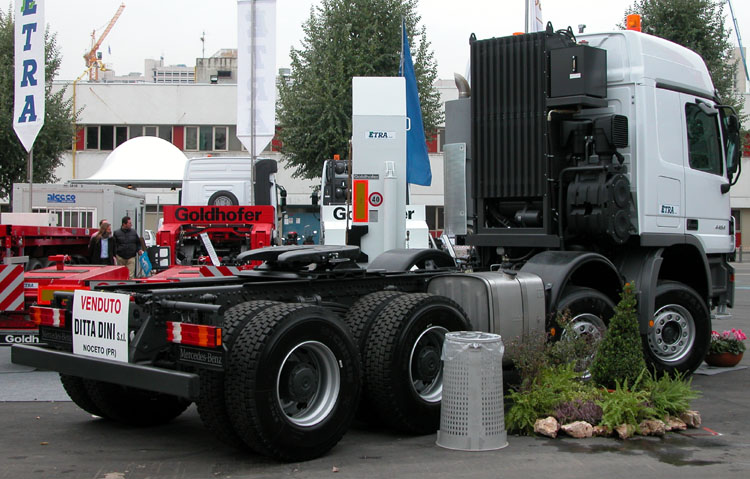 Behind the cab they mounted this tower that looks somewhat different than a normal Titan tower.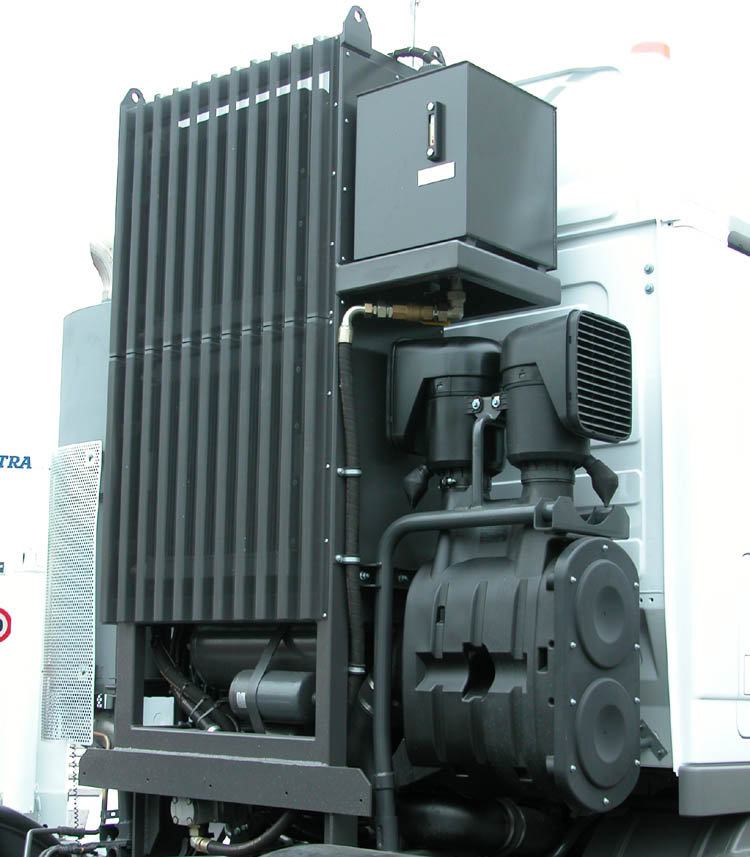 At the right bottom is the air filter, at the right top the hydaulic tank for the cooling fans (small tank, no trailer hydraulic here). Two large coolers are mounted in the middle. Below the tower we can see the hydraulic pump.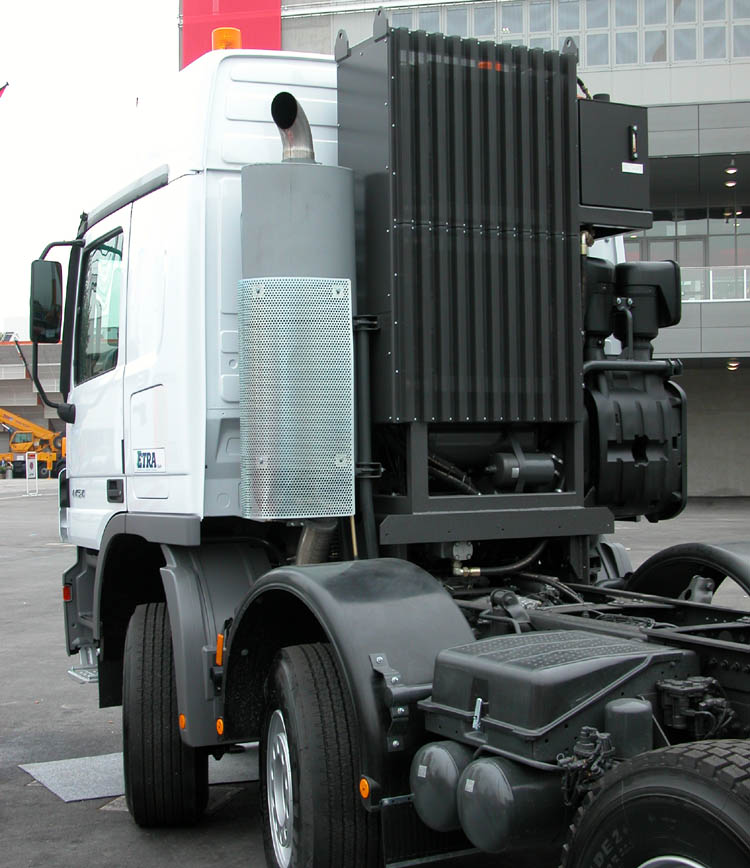 The raised exhaust is mounted at the left side.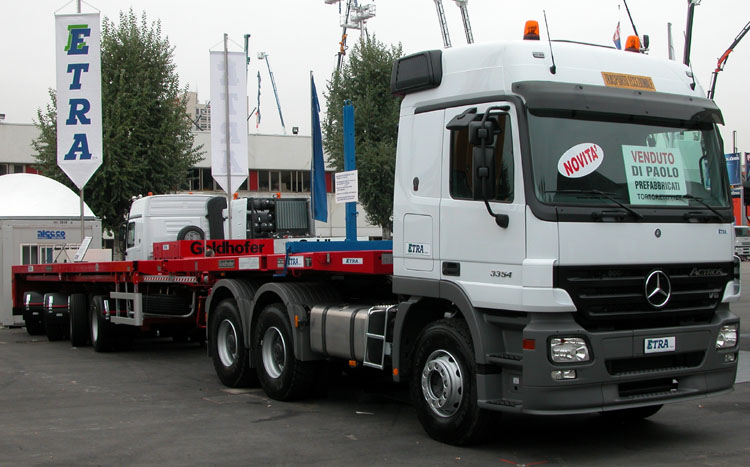 At the other corner there was this normal Mercedes 3354 6x4 tractor with a 4-axled Goldhofer trailer.
Back to the events index