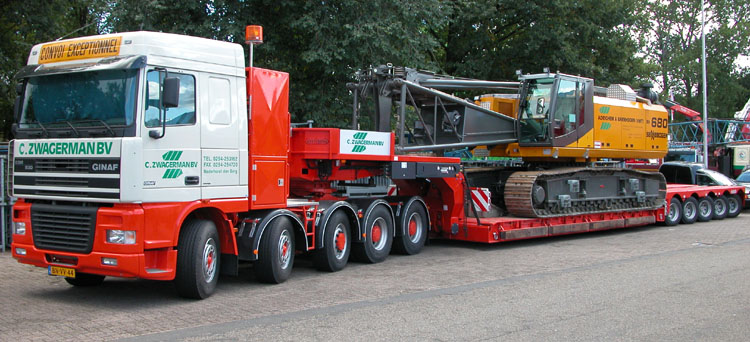 This brandnew and very nice Ginaf G5245-530 10x4 of C. Zwagerman was standing at the exit of the "Veemarkt" yard.

The Ginaf is coupled to a 5-axled Nooteboom lowloader loaden with a new Sennebogen 680.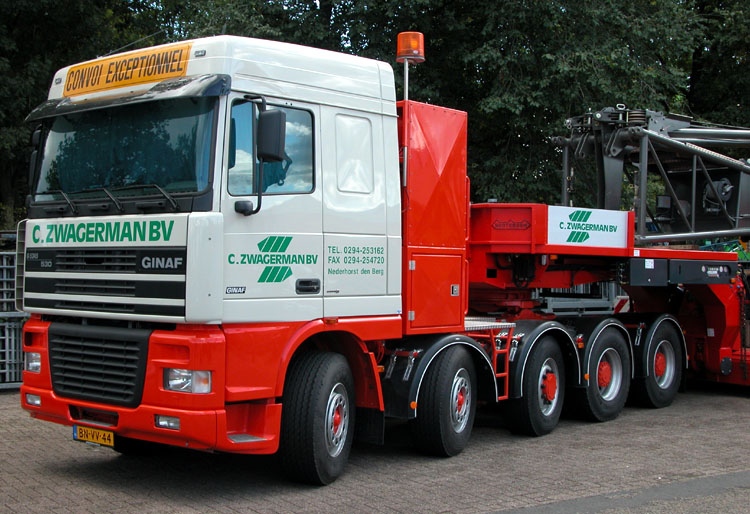 This tractor has DAF 8x4 chassis as basis. Ginaf mounted a extra axle underneath it. It is a non-driven Ginaf axle, which probably has a permitted axle load of 10 tonnes.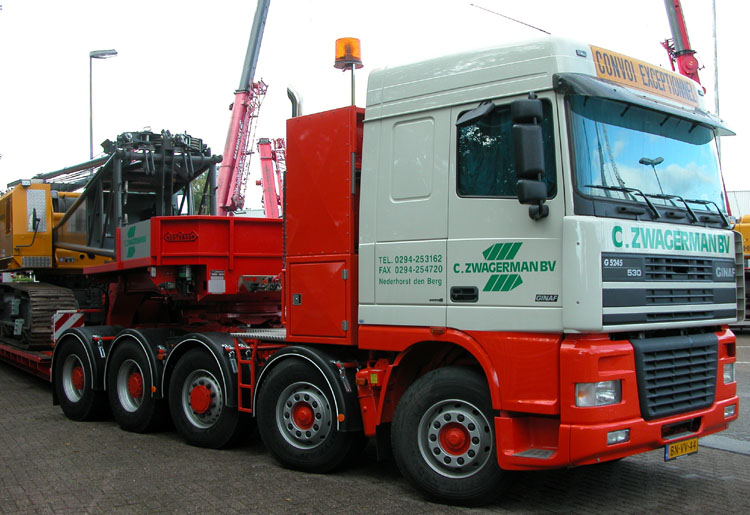 The type, G5245 stands for: G = 95XF cab, 5 axles, 2 of them are driven and a GVW of 45 tonnes. The tractor doesn't have a torque converter but it has a external Votih retarder (hydraulic brake).
Behind the cab there is a tower with the dieseltank, air-barrels, spare tyre and some storage compartments.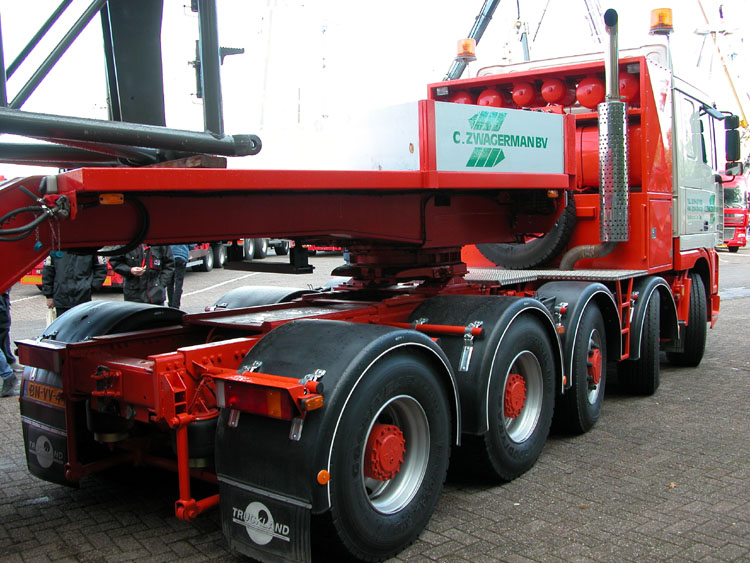 The first 2 axles have parabolic springs and the 3 rear axles have got, as can be seen here, air suspension.
Page 6 >>