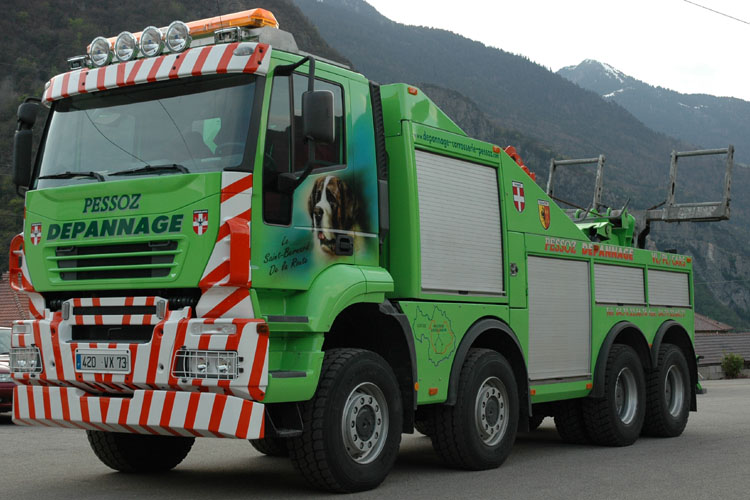 This is the nice recovery truck of Pessoz et Fils from Grand-Coeur/Aiguiblanche (F).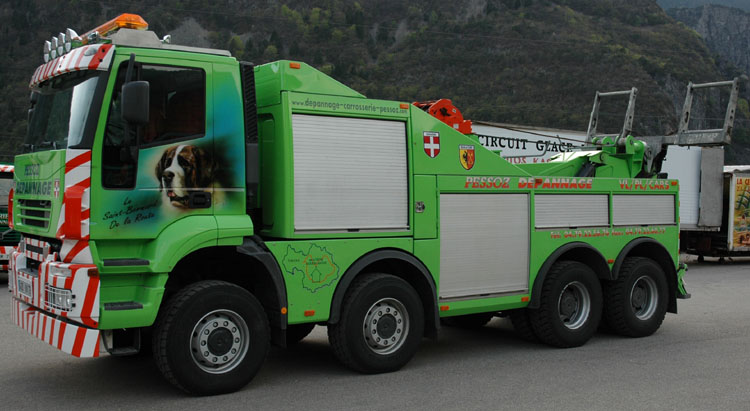 The chassis is a Iveco Trakker 440 in the 8x8 version. This gives the truck enough traction which it needs in the mountaines area.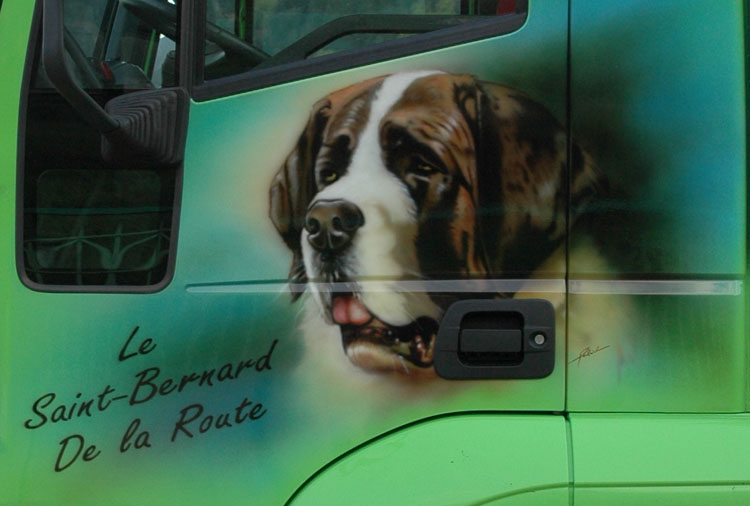 A Saint Bernard dag is painted on the doors, the truck has the nicknamen "The Saint Bernard of the road".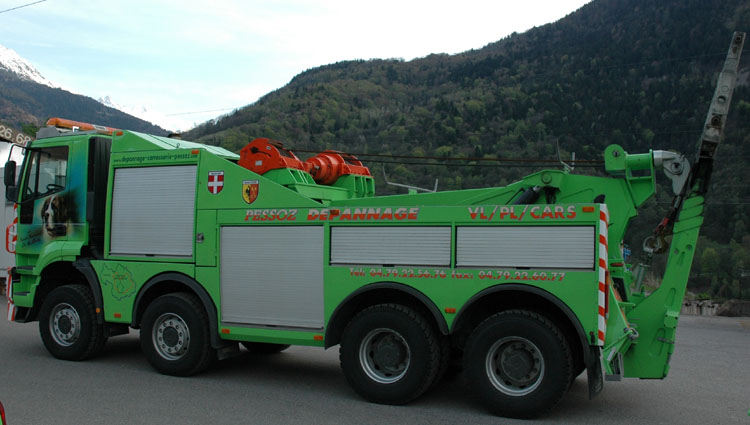 The side of the unit has 4 toolboxes with rolling doors, they are filled with chains, tools and all sorts of adapters for the lifting arm.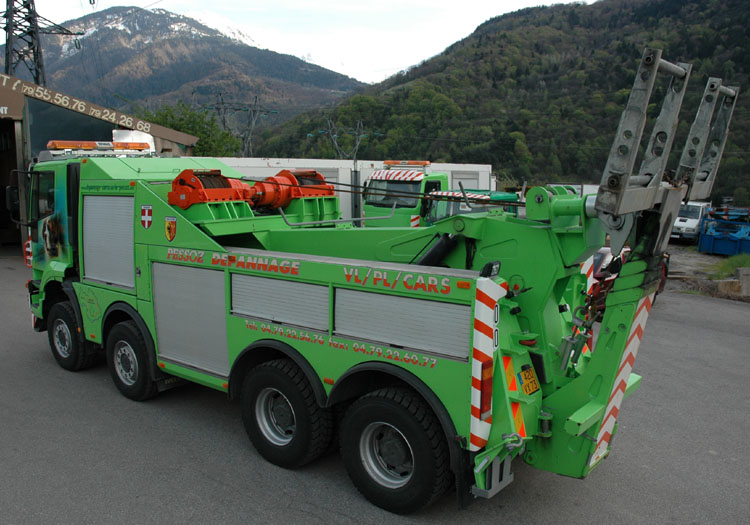 The recovery unit was built by Fiault. The recovery arm can extend 3x and lift a maximum of 40 tons.
A telescopic boom has been mounted on top of the lifting arm. It can lift up to 10 tonnes. The winch cables are lead through the top of the boom, they can pull 2 x 30 tons.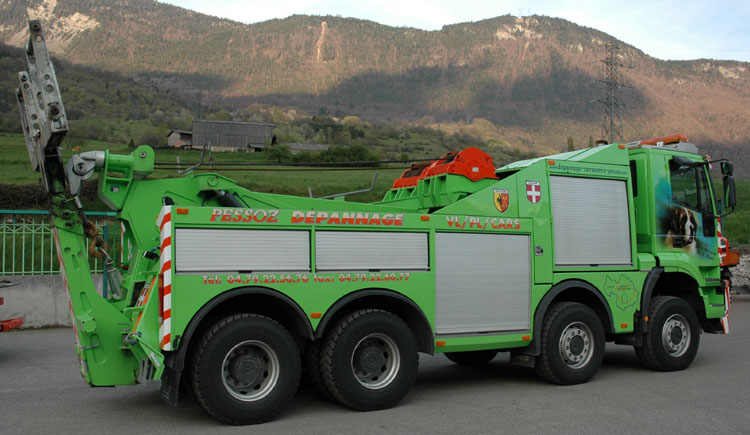 This side also has 2 small and 2 large toolboxes.
A solid piece of steel is mounted underneath the bumper, it serves as a counterweight for the vehicle that hangs on the lifting arm. The strong colors and the nice airbrush make it a remarkable truck!
Back to the Iveco/Sivi index