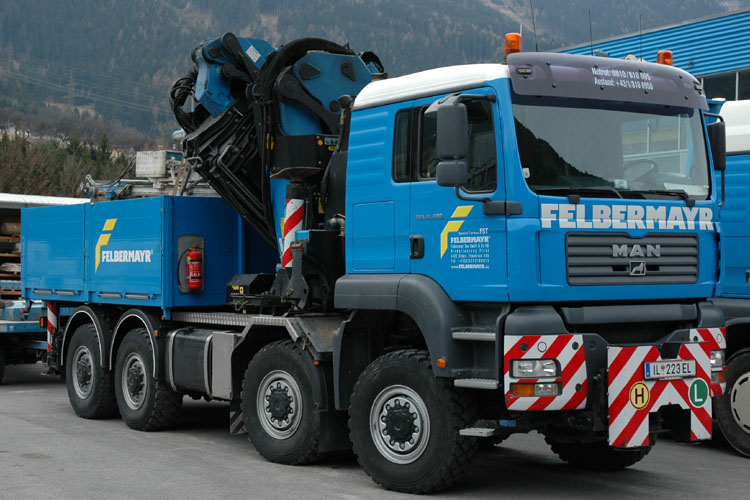 The large company Felbermayr from Wels (A) also has got a "Tiefbau" department. They have got some special gear for working on rock walls. This MAN TGA is one of those special vehicles.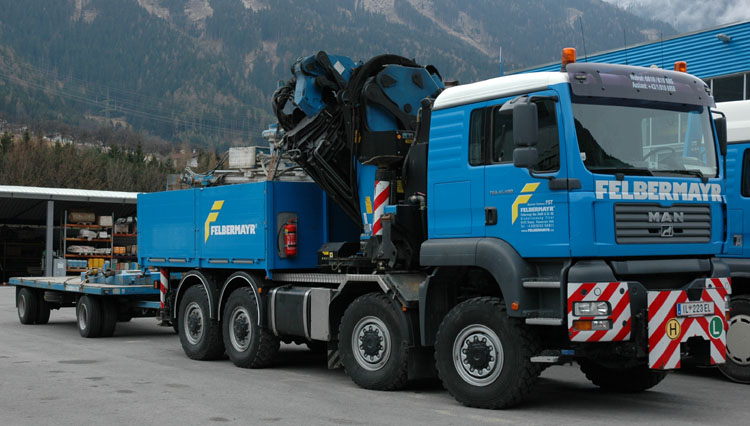 It is a MAN TGA 41.480 in 8x8 layout. First thing to notice are the large offroad tires, I believe they are 395/85 on R20 rims, single mounted on all axles. This highly increases the offroad ability of this truck.
Behind the cab stands a Palfinger PK100002 crane in F version, meaning it extends 7x hydraulically. With those extensions it can reach up to 17,3 meter with 4120 kg capacity.
This side holds the dieseltank and a toolbox. The truck is equiped with a flatbed that has high sideboards. The rear outriggers are mounted high, so that they are not in the way during offroading.
The truck was parked in front of this 2-axled Scheuerle trailer, not sure if they are used together.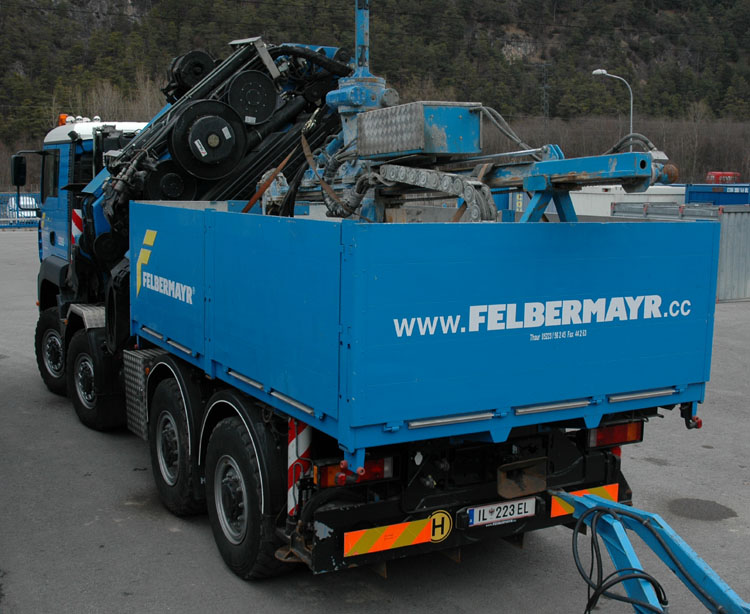 On the flatbed lies the special drillhead that get's attached to the jib. The crane has gotten a couple more hoses, so that is able to operate this drillhead. The top of the crane has been equiped with a cover, to protect it against the dirt from the drill.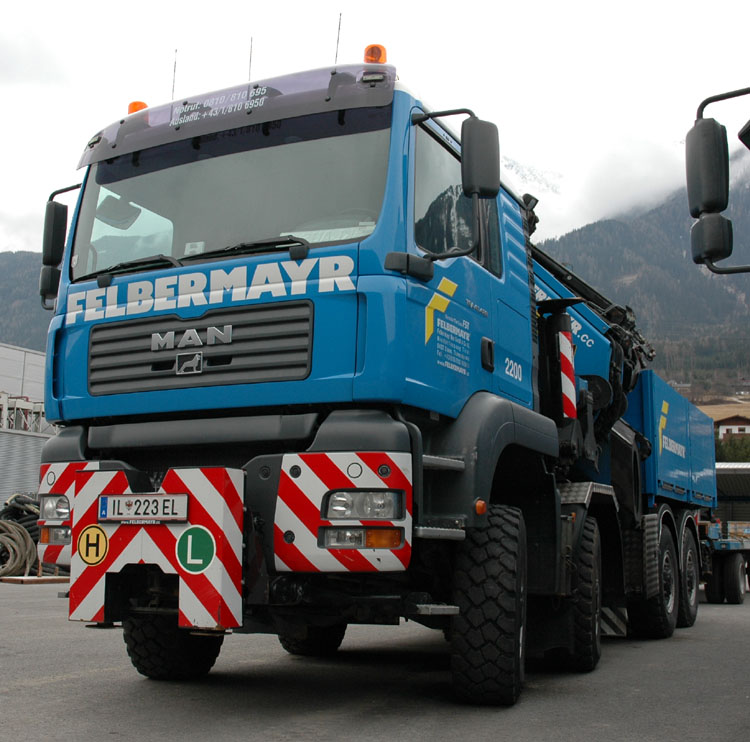 They installed 2 additional outriggers at the front to increase the stability in this area.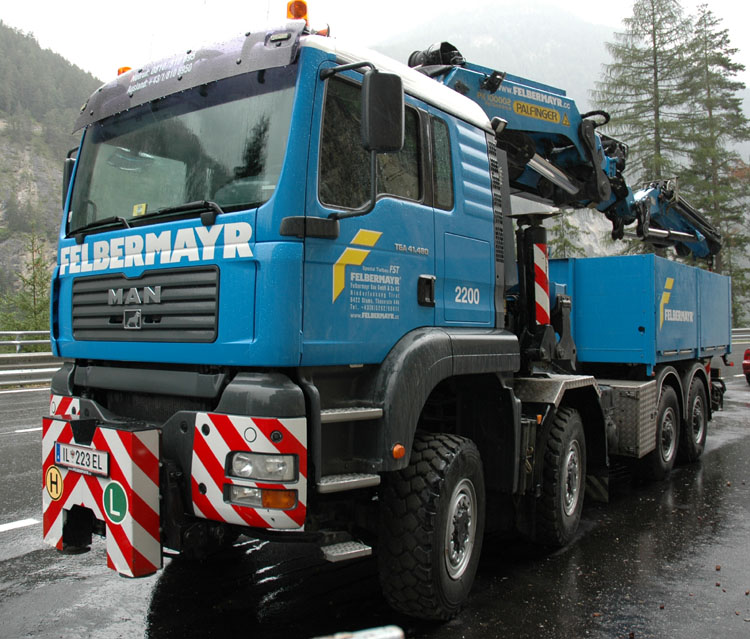 A few months later I came across the same truck, not at a construction site near Italy.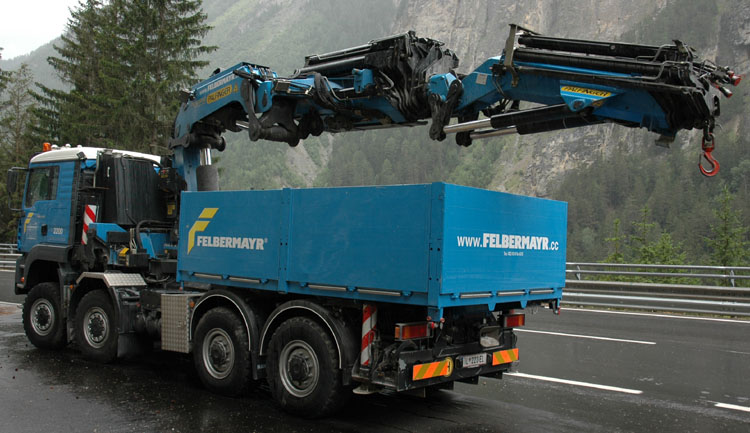 It was standing here in a weekend, so it wasn't working. The jib is a PJ170E, a 6x extending unit. That gives the crane a total reach of 30,2 meters with 1 ton capacity.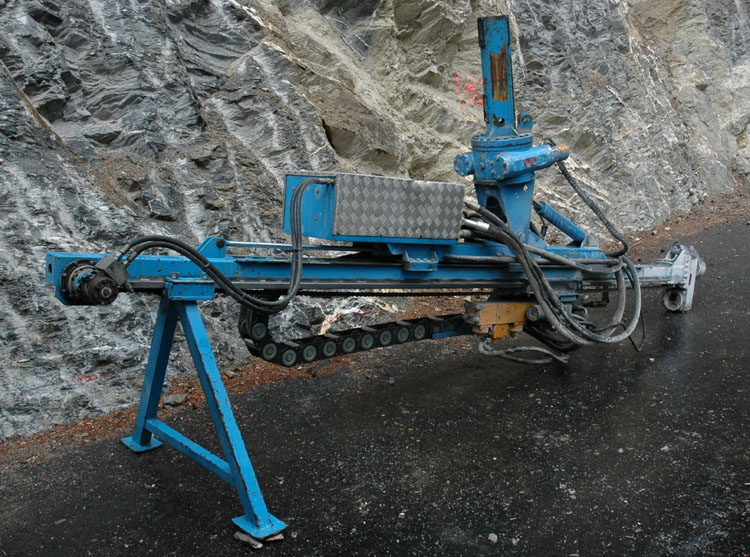 Here we see the drillhead. The adapter that stands up straight goes into the jib. The cylinders are used to adjust the angle of the drill.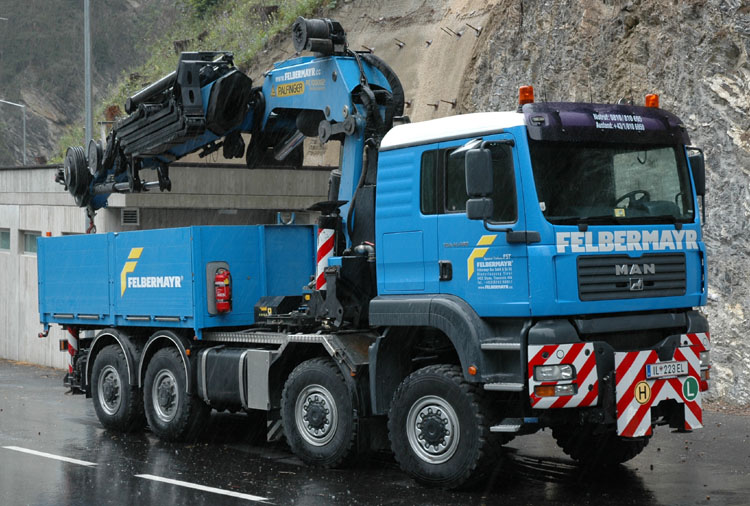 An intersting truck and a typical application for mountaines areas, very cool!
Back tot he: MAN index / Palfinger index