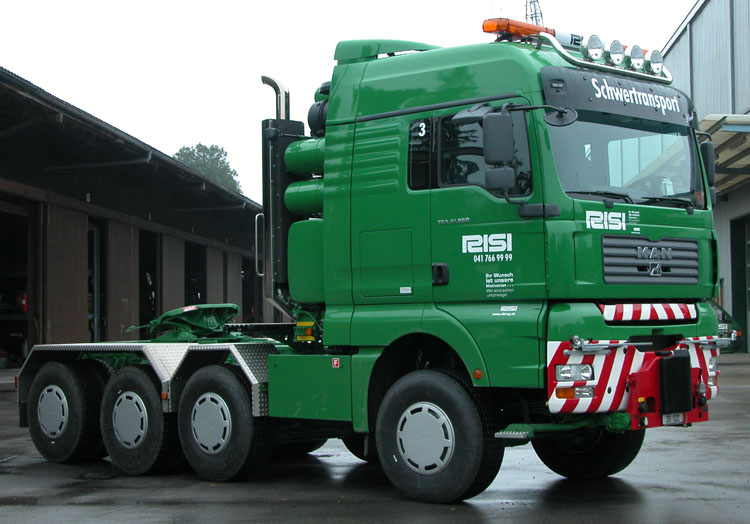 This is the new MAN 41.660 of the company Risi AG from Baar (CH).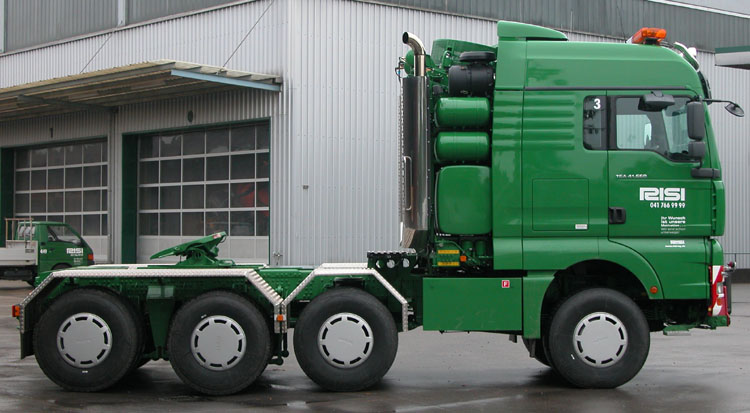 The tractor has been delivered by MAN-Vienna as a standard 41.660, some changes have been made afterwards. The company Toni Maurer from Türkheim has converted the truck from a 8x4 to a 8x6.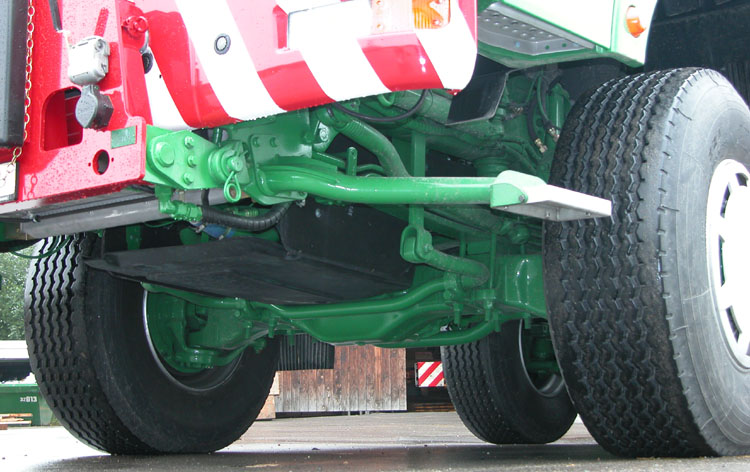 Here we see the driven front axle, it is a 10 tons unit.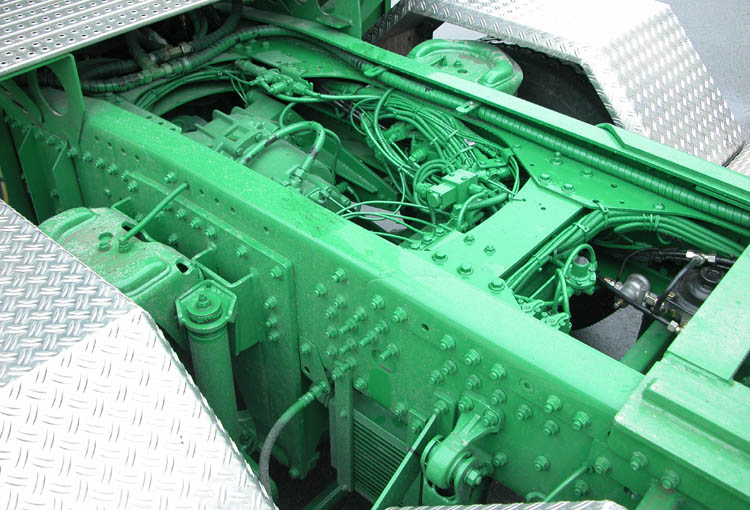 To drive the front axle you need a drop-box. It is mounted above the 2nd front axle, behind the gearbox. Below the chassis we see a small drop-box oilcooler. The 2nd front axle has also been exchanged by Toni Maurer, this is now a 9 tons unit.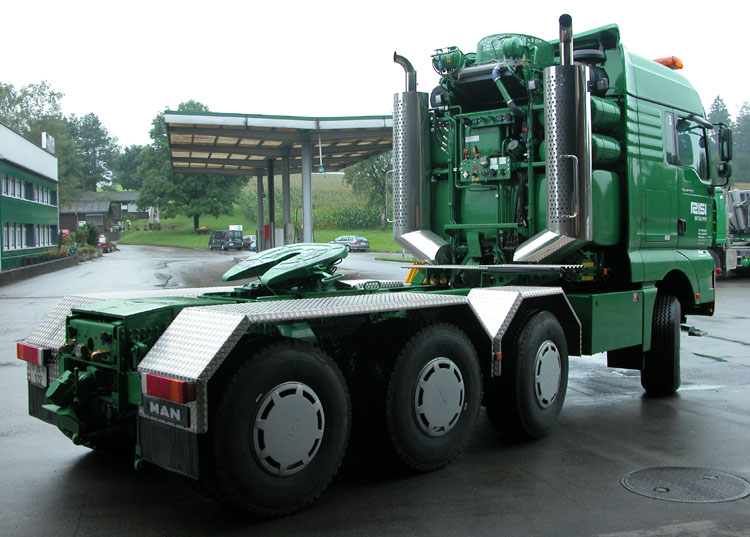 Because of the driven front axle the entire chassis with engine, and also the cab, has to be raised. Because a normal MAN cab would be to high, they have choosen for a special high roof from Kuda.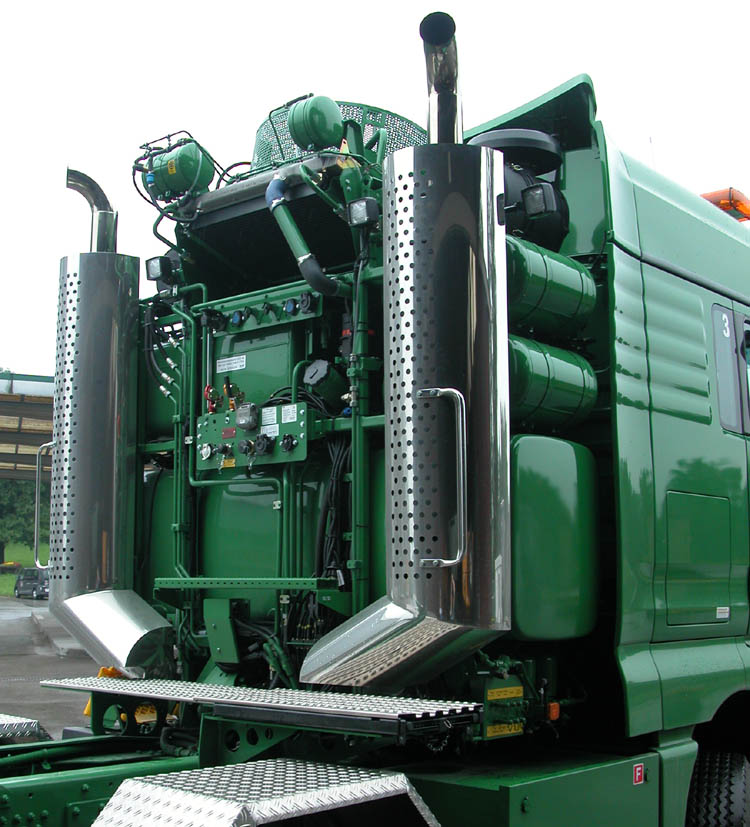 The tower is the same as most 41.660's. It contains the cooling for the engine and the torque converter/retarder, the dieseltank, the oiltank and some air-barrels.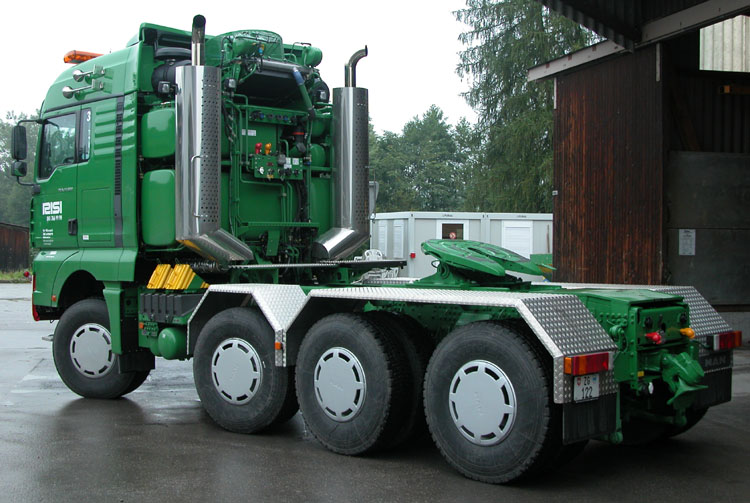 A heavy drawbar-coupling has been mounted at the rear of the chassis, a cardanic fifth wheel lies on top.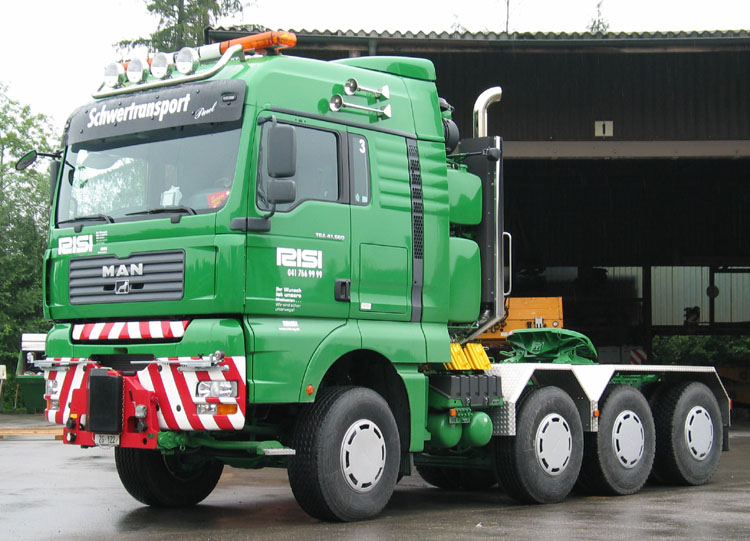 A very special conversion of which hopefully some more will get on the road !!
Back to the MAN index