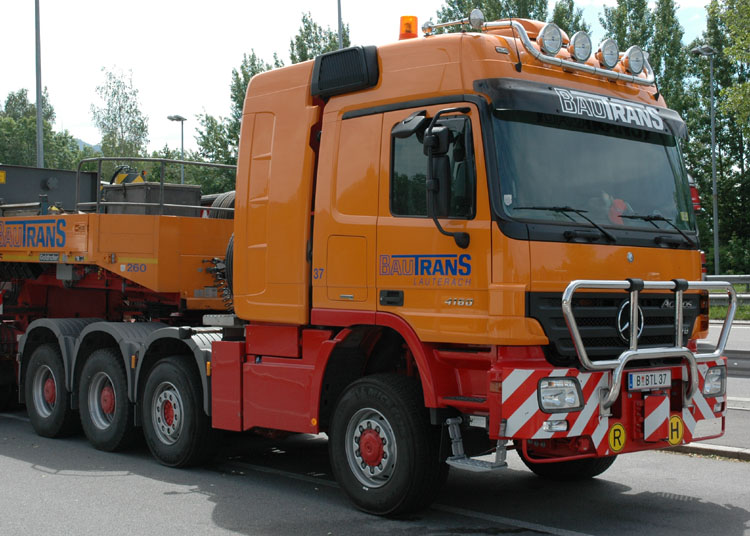 Early 2008 this Mercedes Titan was added to the fleet of BauTrans from Lauterach (A).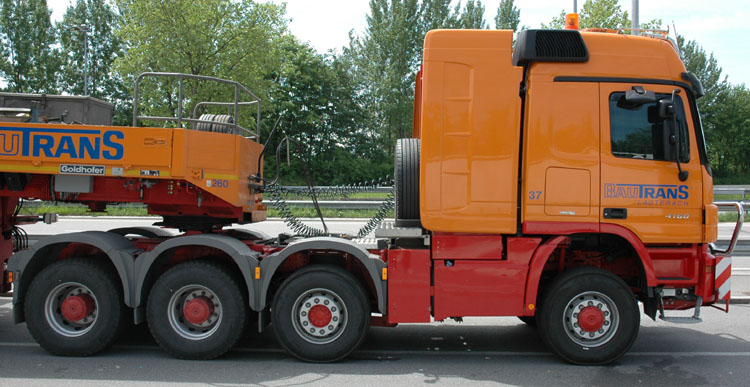 It's a Titan 4160 in 8x6 version and it is the 2nd 8x6 in the fleet, the other is this 4153. The tractor is delivered by Mercedes as a 6x6 (3360) and is converted by Titan to an 8x6.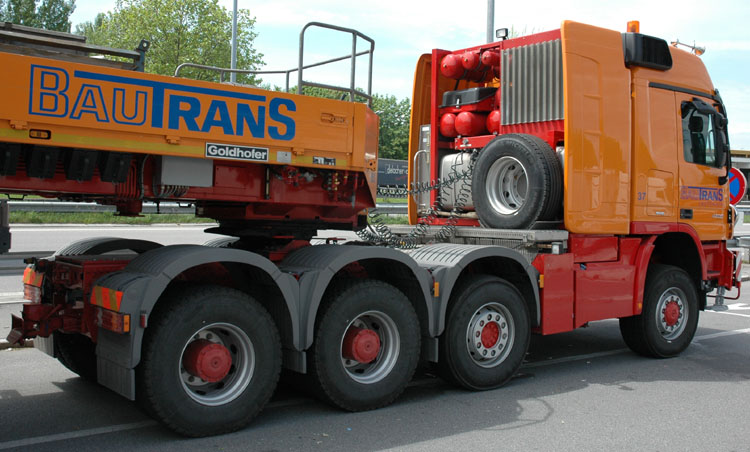 This new version has the flaps beside the tower, nowadays very common on most Titans. At this side the air filter and the AdBlue tank are nicely hidden behind a sidefender, the rest of the space is filled with a toolbox.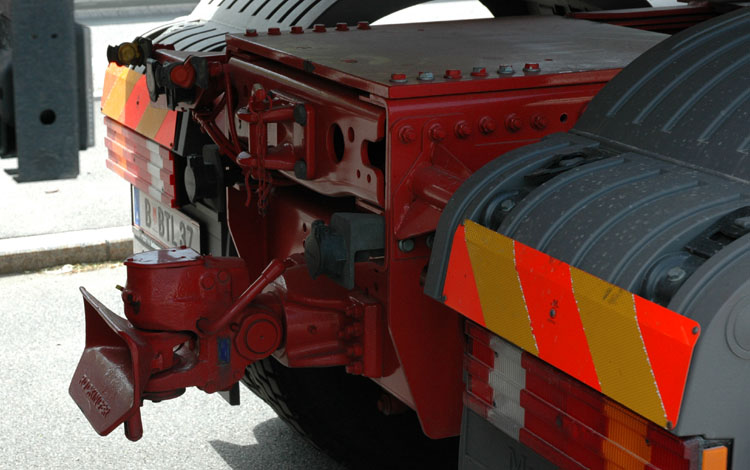 A heavy Rockinger coupling was mounted at the rear of the chassis, this way it can also be used as a prime mover.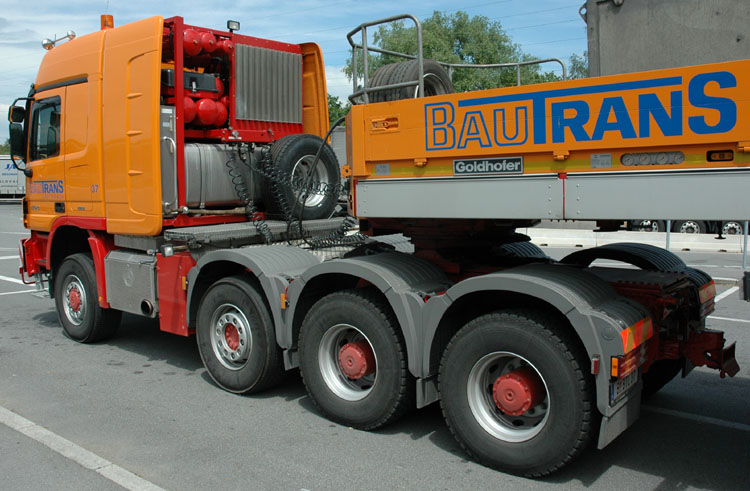 Titan equipes the tractor with a ZF WSK 400 torque converter, it is mounted between the engine and the Mercedes gearbox.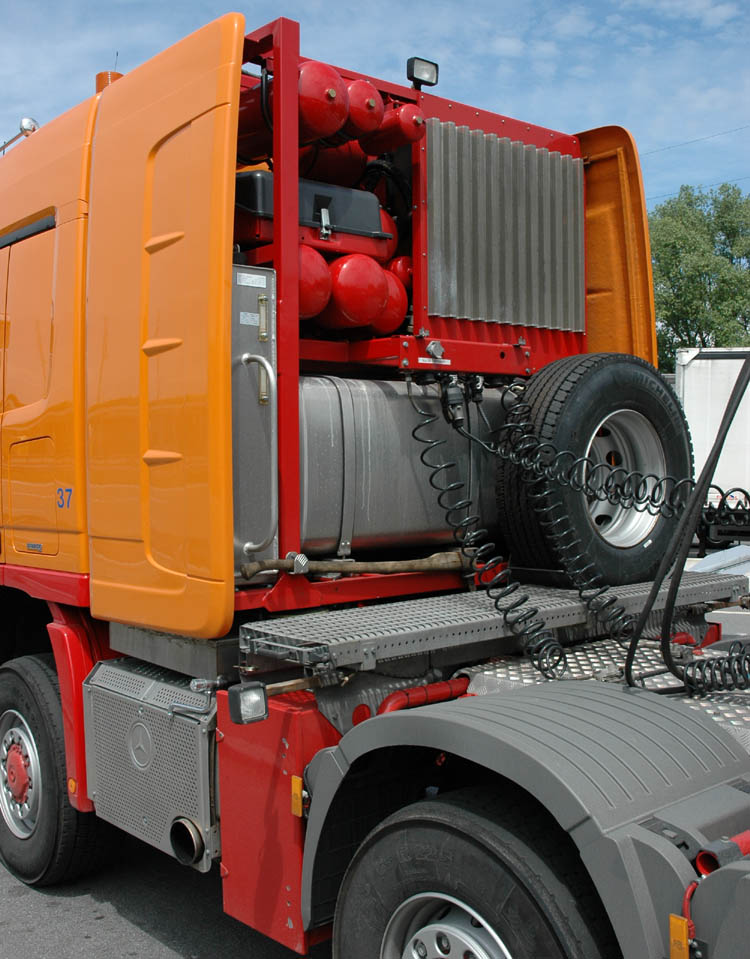 The layout of the tower is like at most Titans, the large WSK cooler at the right top. Beside it are the air barrels and the battery compartment, and beside that stands the oiltank for the hydraulic system. Below is the large dieseltank. A small deviation is the spare wheel, most Titans don't have one. Beside the large Bluetec exhaust there is still space for a small toolbox.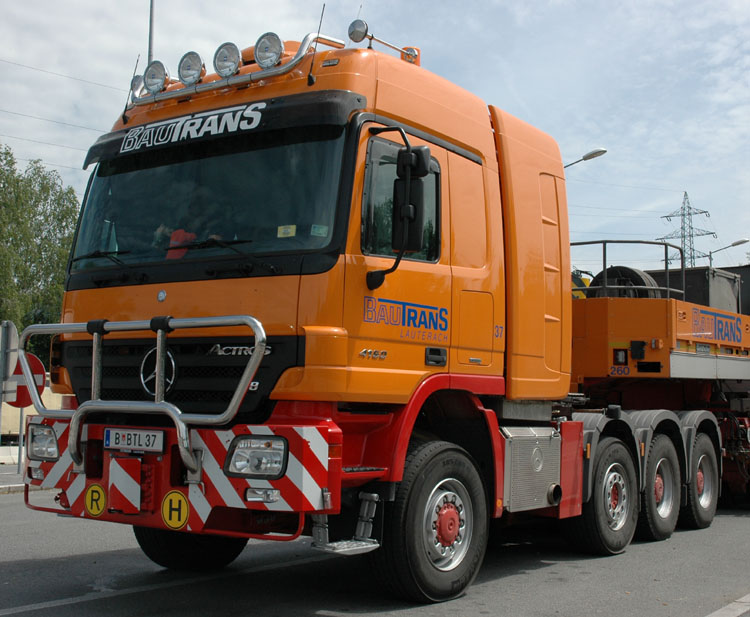 The standard bullbar is mounted at the front.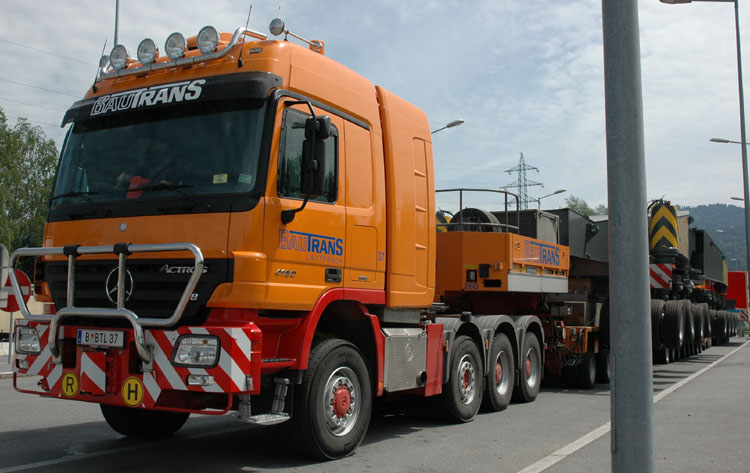 The Titan stands here at the Austrian border and is was loaden with the undercarriage of a Liebherr LHM 400 mobile harbour crane, heading for Australia.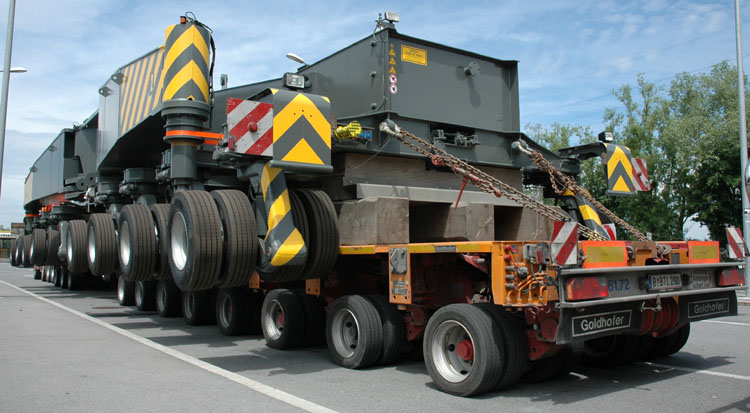 The undercarriage has 8 pendular axles at both sides. It is loaded on a 3-bed-8 Goldhofer combination.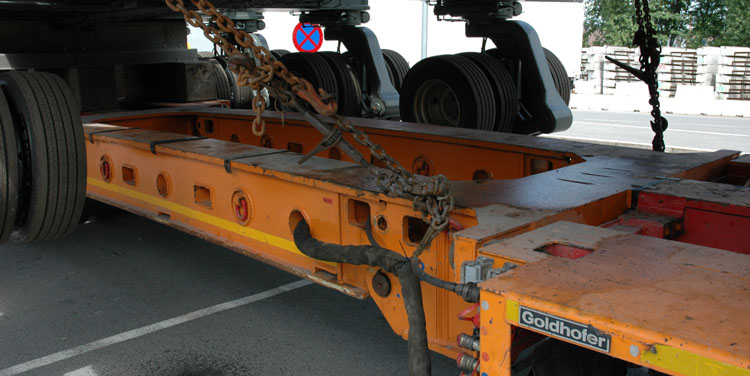 Interesting detail is the bed that is used, it is built by Greiner.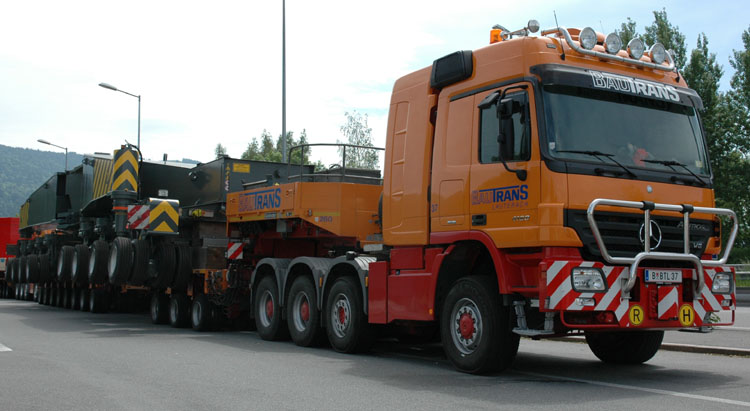 An impressive combination that has probably brought this crane to Bremerhaven (D).
Back to the Mercedes index