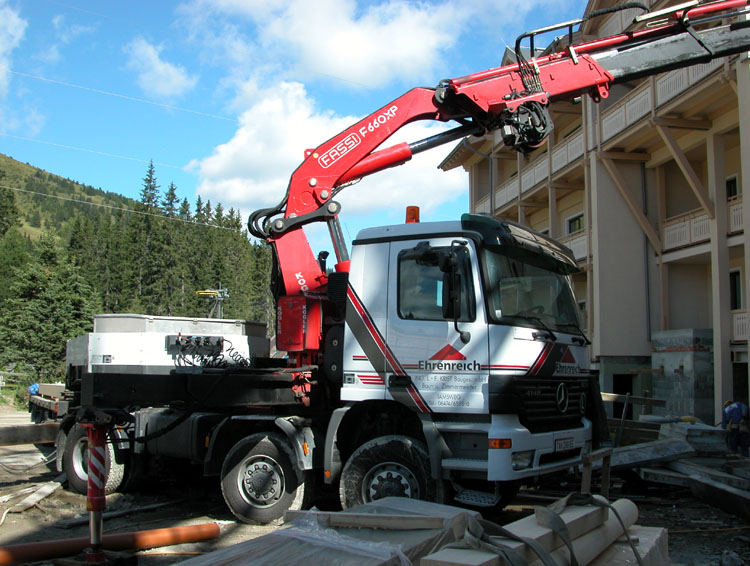 The construction company Ehrenreich from Tamsweg (A) has this Mercedes Actros 4148 in it's fleet.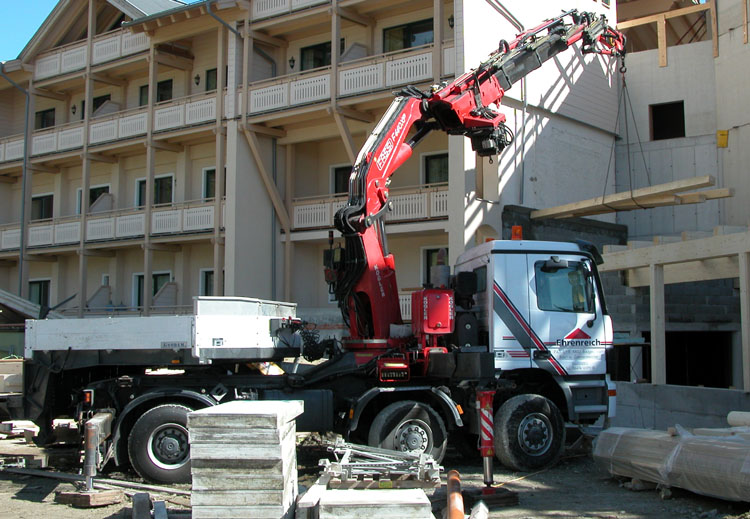 The tractor can also used as a flatbed. It is equiped with a Fassi 660 that extends 6x, combined with a jib that extends 4x.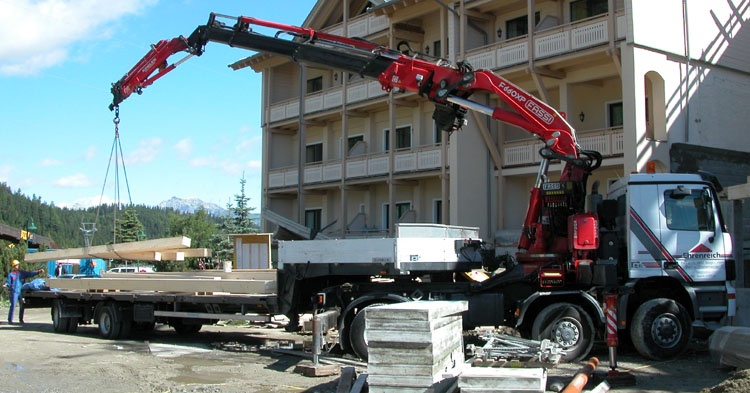 It is connected to a Gsodam semi-lowloader that has 2 steering axles.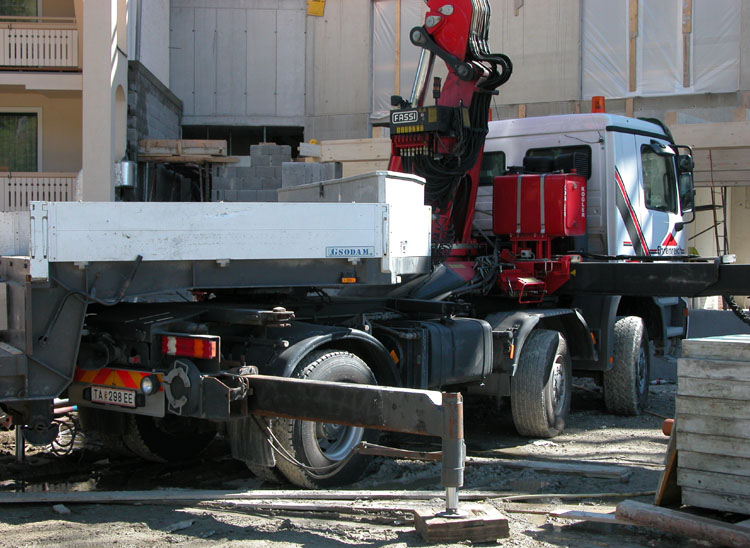 This tractos is a unique model, it has been converted byPaul Fahrzeuge from Passau. It is a 6x6/4 that originates from a standard 8x8 chassis (the reason for the 4148 plate). The 8x8 is converted by demounting the first rear axle and moving the second one to the front. This one is also equiped with air-suspension. This way you get a very compact and manoeuvrable 6x6 with 2 driven and steering front axles.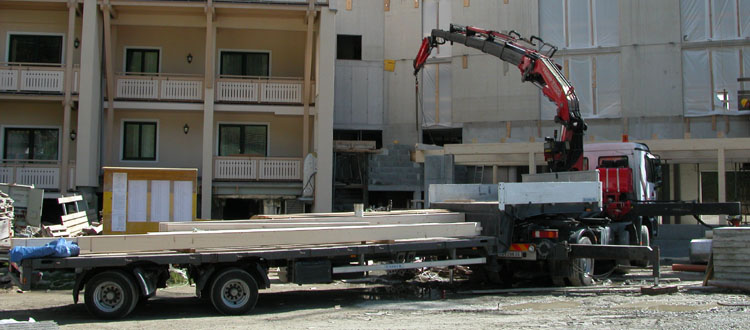 Here it is lifting building materials for a new hotel at the top of the Katschberg.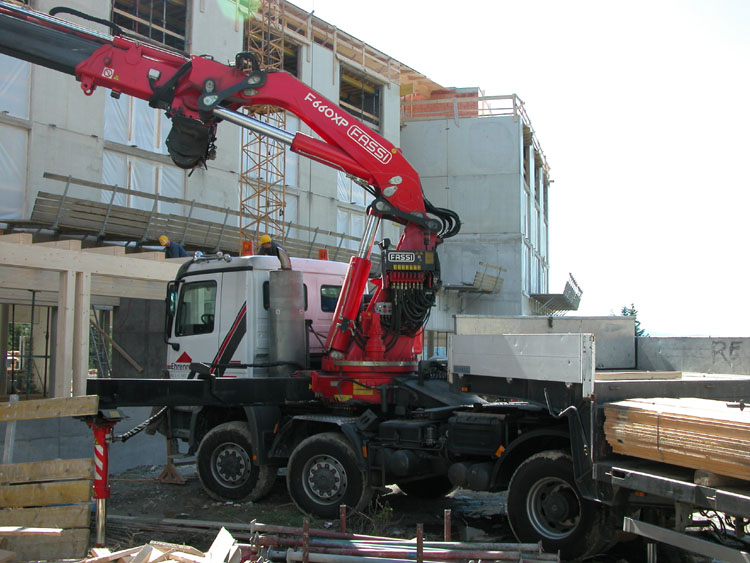 Here the twistlocks for the loading box are visible. This way the tractor becomes a truck that can be used with a drawbar trailer.
Back to the: Mercedes index / Fassi index