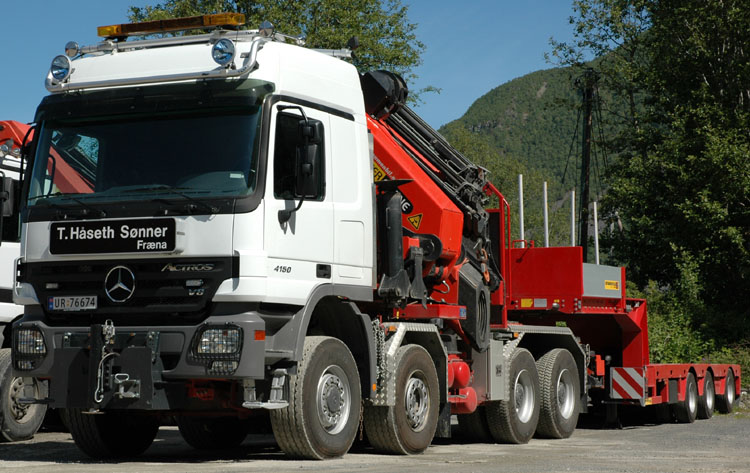 The transport company T. Håseth Sønner from Fræna (N) owns this interesting and rare Mercedes Actros 4150 tractor with a 3-axled Faymonville semi lowloader.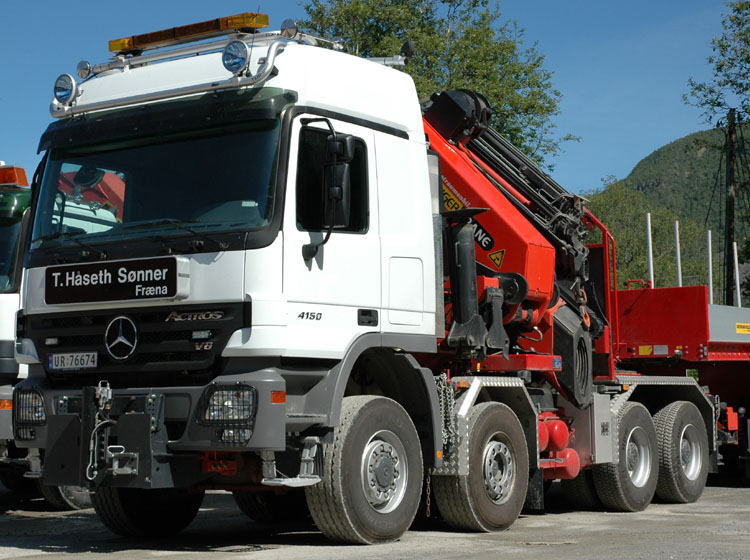 The tractor is an 8x6, the front axle and the tandem are driven. This gives a good combination of chassislength, own weight and off road capabilities.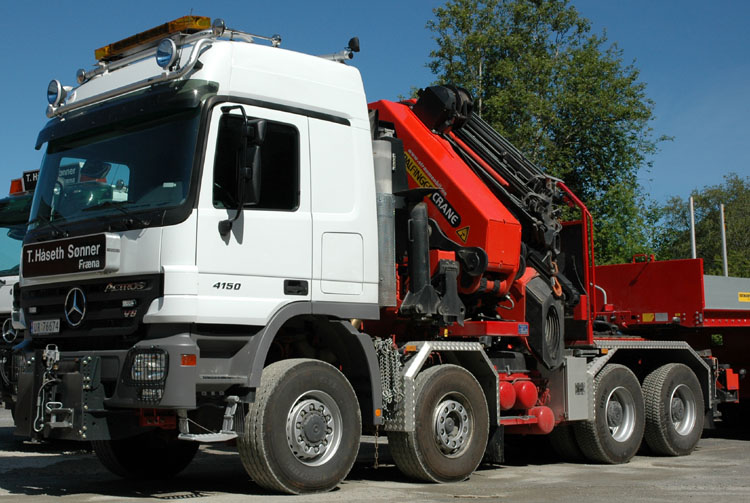 Behind the large cab stands a Palfinger PK100002 in G version, it was mounted by Straumenbil. This crane extends 8x hydraulically and has an outreach of 19,6 meters. With the PJ170E jib it reaches 32,5 meter, the manual extension makes that 34,3 meters. The lifting capacity of the crane is 82 ton/mtr.
In this side view we see that the crane is almost mounted in the midle of the chassis. The crane cannot be mounted much further to the front when using an Actros (construction model) as it has it's muffler and air filter (other side) mounted behind the cab.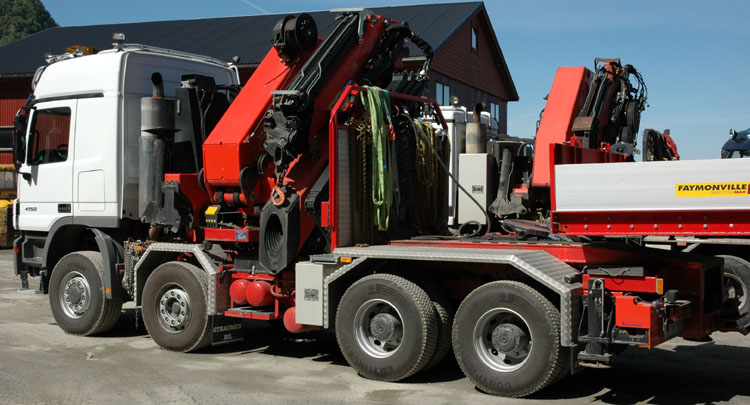 A winch has been mounted onto the crane. Behind the crane there is a board on which the cables and chains are hanging.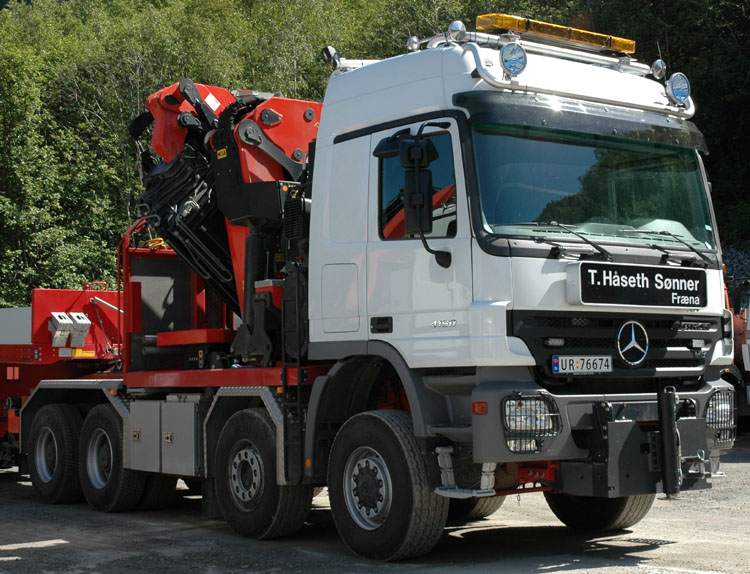 The crane has the usual 4 outriggers and an additional leg at the front bumper. The chassis has the standard reinforcements of Mercedes to the front of the chassis. Therefore the crane cannot use it's full power to the front, but can still lift quit a load in this area.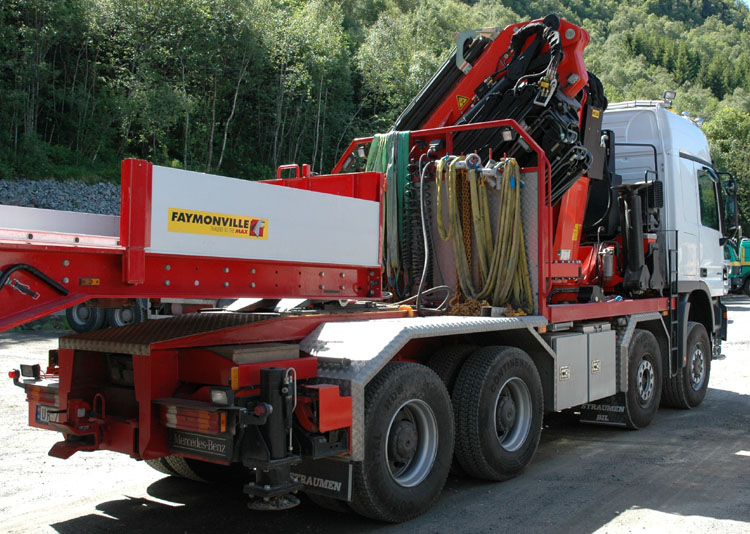 At the rear of the chassis they mounted a drawbar coupling that can swivel sideways. Beside the air filter they mounted a nice stair that gives good access to the crane.
Back to the: Mercedes index / Palfinger index