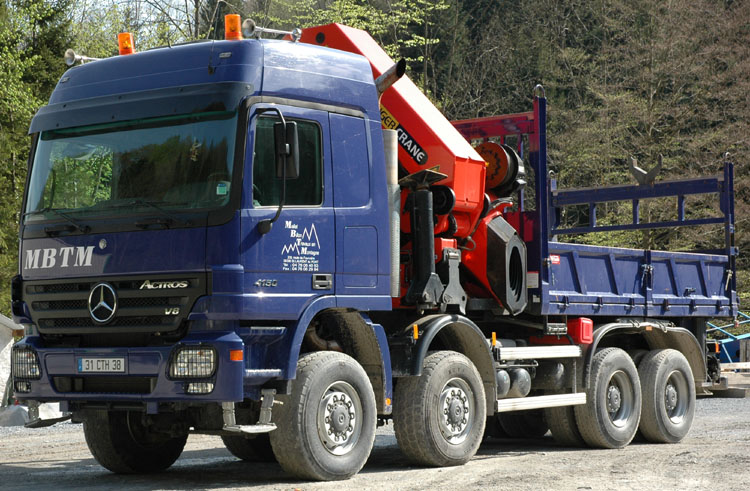 The company MBTM (Mellet Billon Travaux en Montagne) from St. Laurent du Pont (F) is mainly active in the installation of ski lifts. Therefore, among others, this nice Actros is used.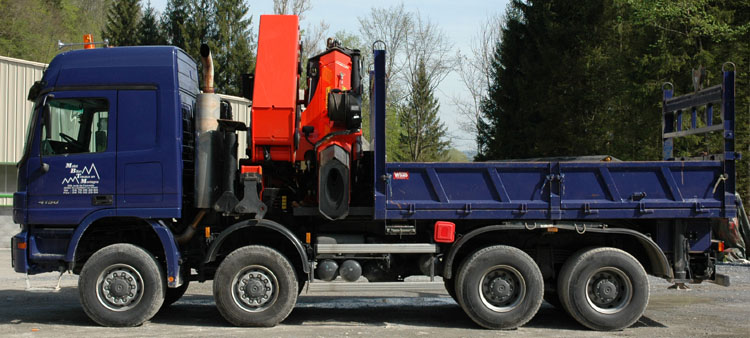 It's an Actros 4150, an 8x8 chassis with the 500hp V8 engine.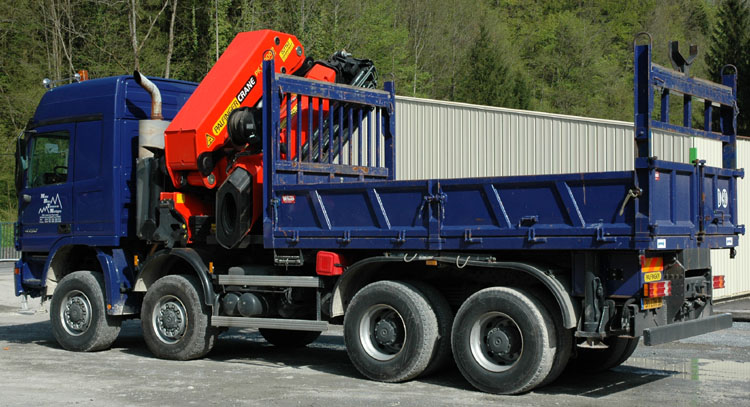 Behind the cab stands a Palfinger PK100002 in H version, meaning it extends 9x hydraulically. This is the longest version, it has an outreach of 21,9 meters with a capacity of 2,77 tonnes. A jib is not available. The crane was installed by Cuttaz Equipment. The rear outriggers are mounted high enough to get a good inclination-angle at the back.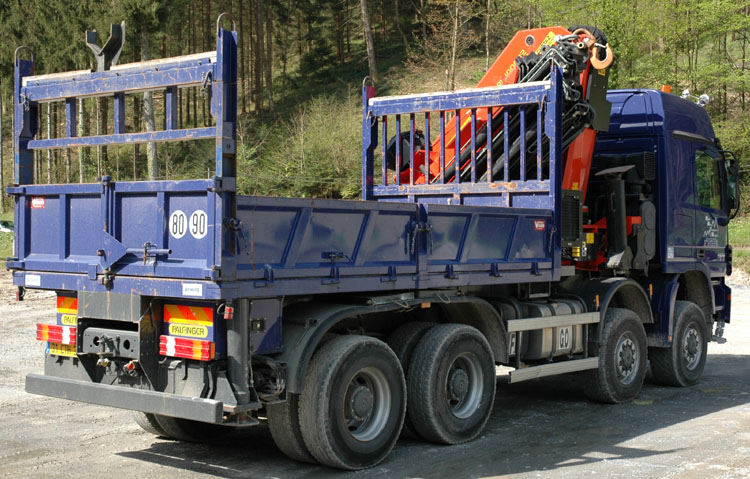 Behind the crane they mounted a fixed steel body, built by Vetard. The rack at the rear can be used to lay the crane down during transport.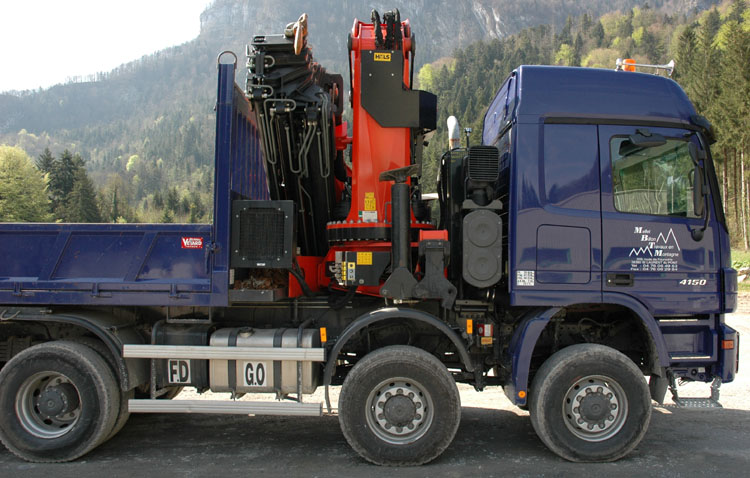 Here we see that the crane, caused by the 8x8 chassis, stands rather high. This will be around 4 meters here. The 2 dieseltanks are typical france, one is used for driving and the other for crane operation. The crane is placed a bit further to the rear on a conctruction-Actros because of the air filter and the raised exhaust.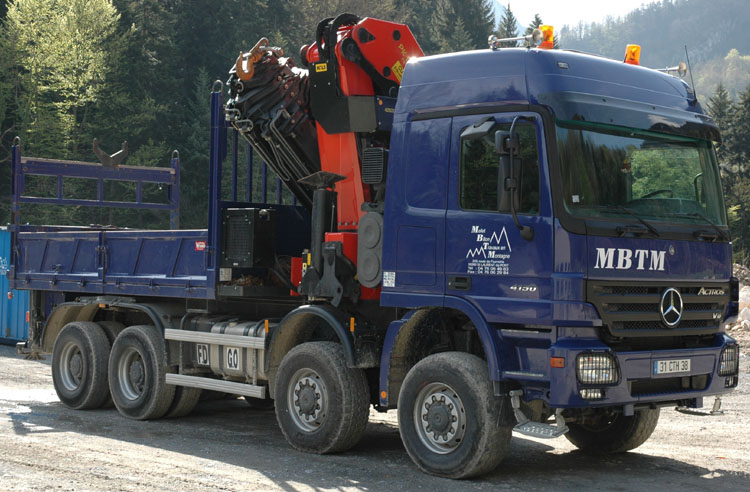 A nice worktruck that does a lot of work up in the mountains.
Back to the: Mercedes index / Palfinger index