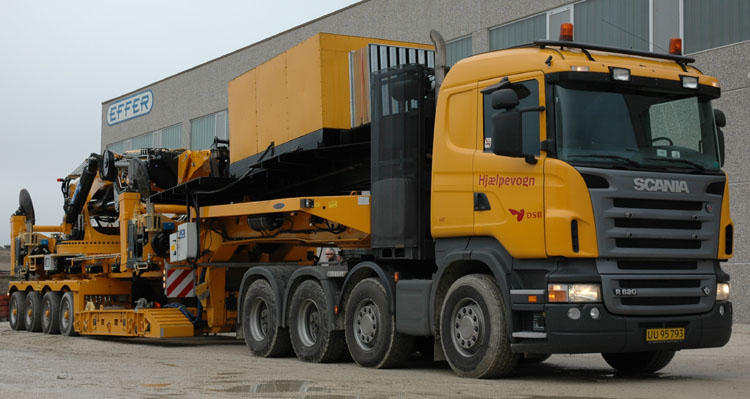 This new R620 8x4 tractor of the DSB will pull the new DSB 3000 recovery crane during road transport.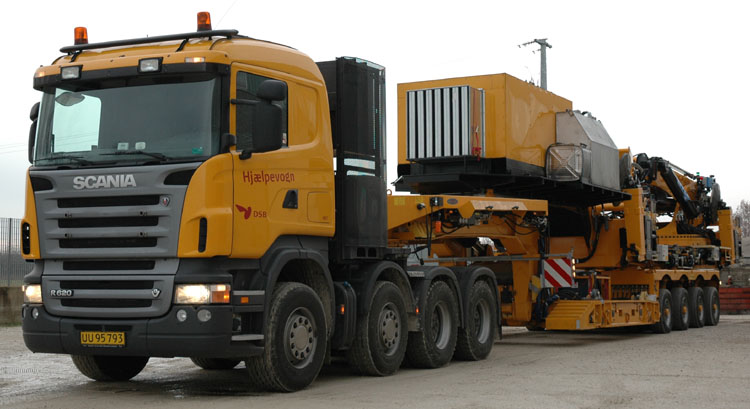 The total weight of this combination as it stands here is 82 tonnes. When the crane is off the trailer, this one can transport a normal load again. To increase the capacity they also have a 2-axled free swing dolly.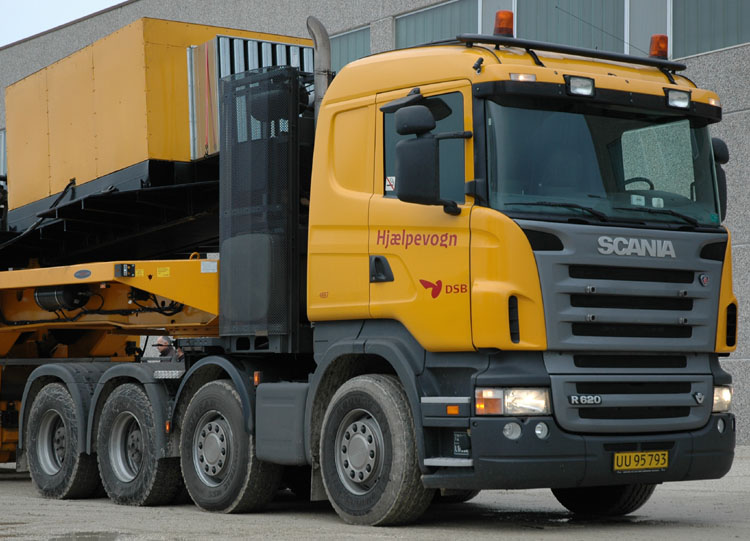 The tractor is a 6x4 that is converted to a 4-axled truck by Laxa.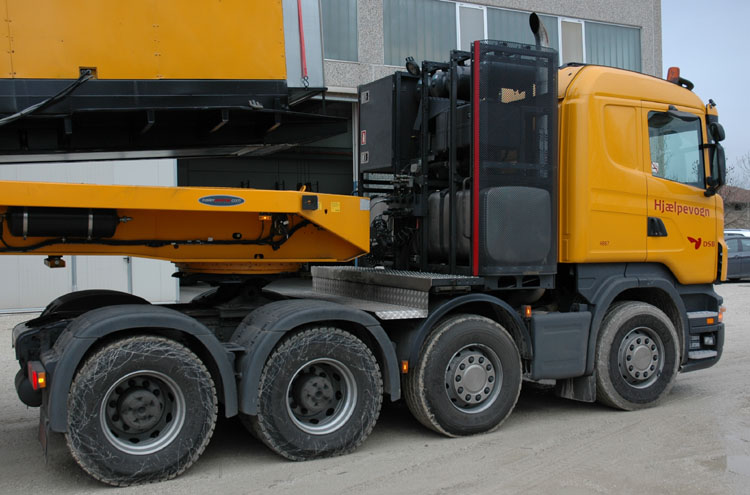 Behind the cab stands a tower that contains the batteries, the dieseltank, some air barrels and a big toolbox. Although the trailer has it's own hydraulic supply from a power unit, the tractor is also fitted with a hydraulic system. The oiltank for that is also mounted in the tower.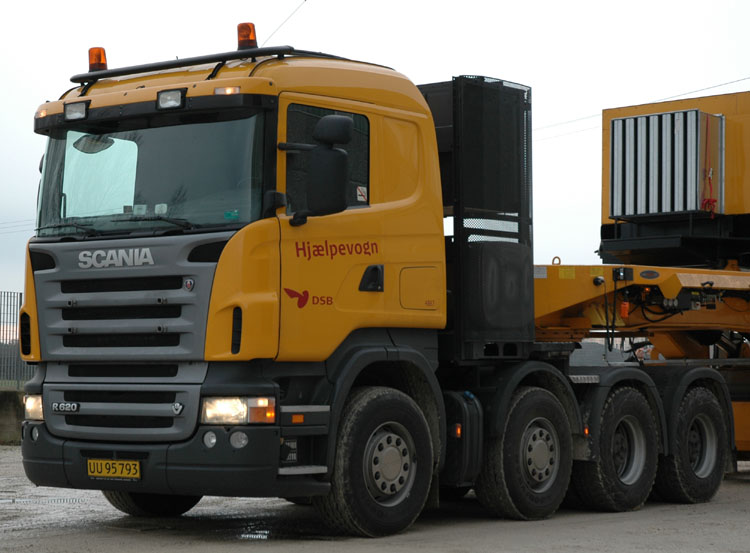 The Ad-Blue tank hangs between the axels at this side. As the truck normally isn't used internationally, there is no use for a bigger cab.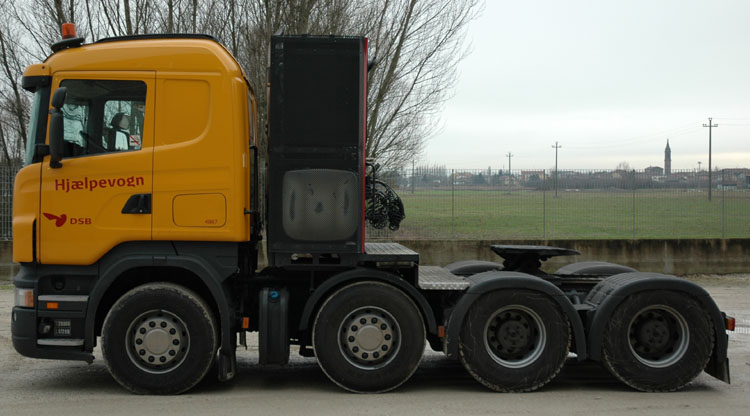 As this Scania doesn't have a WSK (torque converter) the wheelbase could stay short, this is an advantage when you have to manouevre it.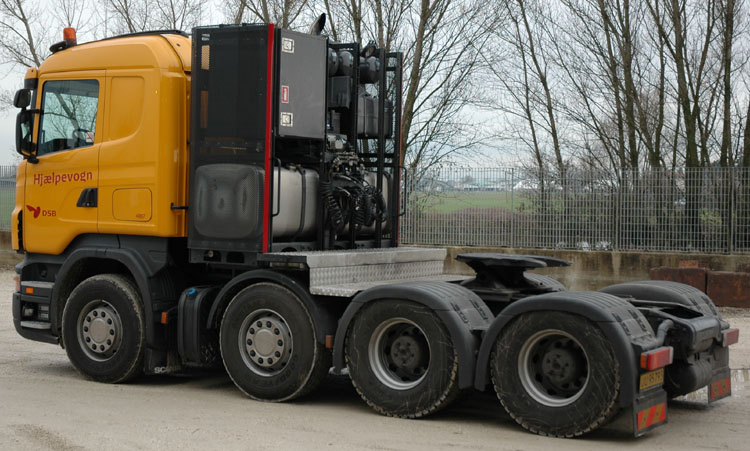 They mounted a cardanic fifth wheel. The height is a bit more, but on unleveled terrain it gives a big advantage.
Back to the Scania index