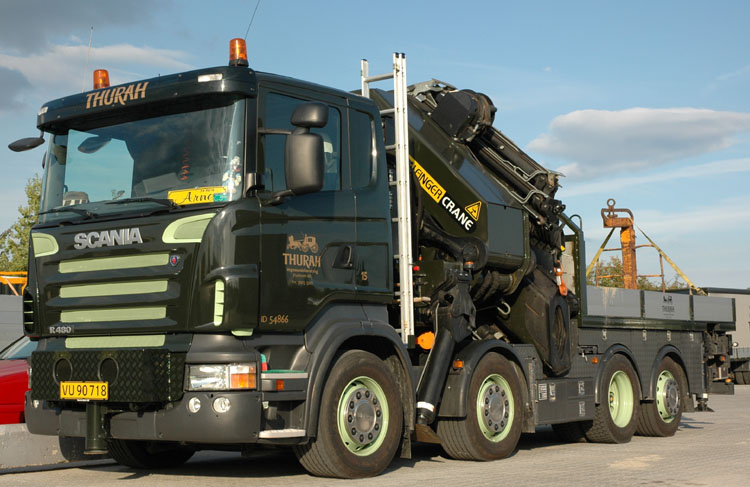 This beautifull painted Scania R480 belongs to Thurah Vognmandsforretning from Ishøj (DK). Remarkable is the fact that the heavy Palfinger is painted in the same colour as the truck.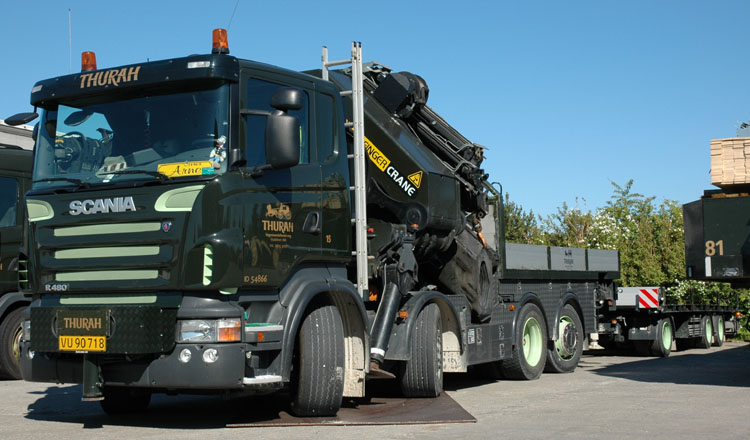 Another shot from the left front, this on another day and with a 3-axled drawbar trailer. Clearly visible are the steering axles, 3 in total. The chassis is an 8x2*6, what means that the 2 front axles and the last axle are steered. The 3th one is driven. The steering axles give the truck it's manoeuvrability.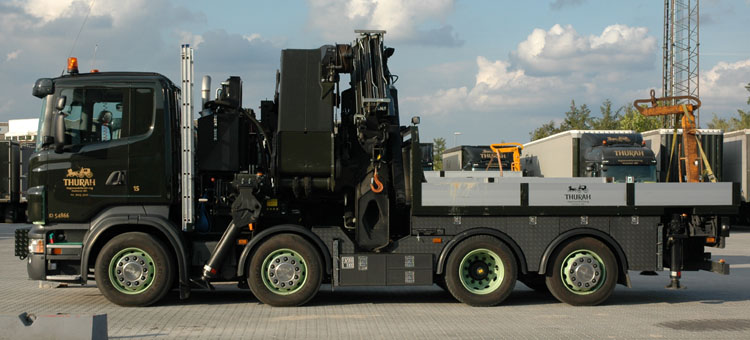 Behind the half-long daycab of the Scania we see a Palfinger PK150002. It is the G-version that extends 8x hydraulically to 18,8 meters where it can still lift 4,8 tonnes. With the PJ170E jib (and 1 manual part) the outreach becomes 33,6 meters where it can lift 920 kg.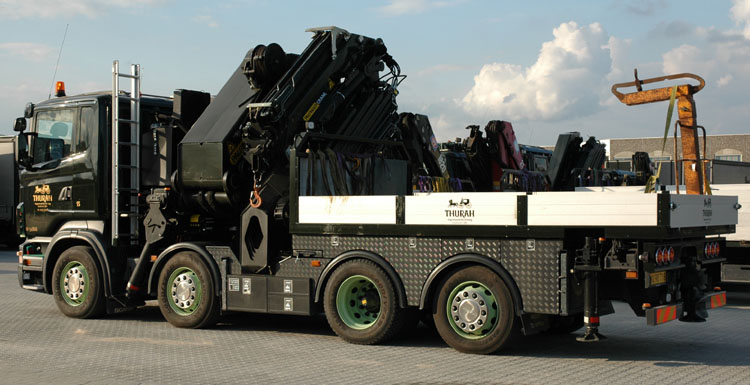 The truck has been equiped with flatbed that is mounted somewhat higher than usual. Below the bed there is space for several toolboxes.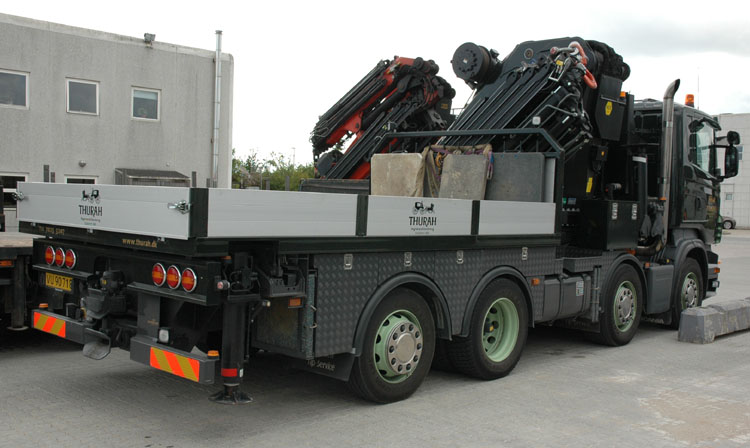 Also remarkable is the high mounting of the rear outriggers. This is done so that the 2 drawbar couplings can be mounted underneath these outriggers. This way they are not mounted to far to the rear and the truck/combination stays short.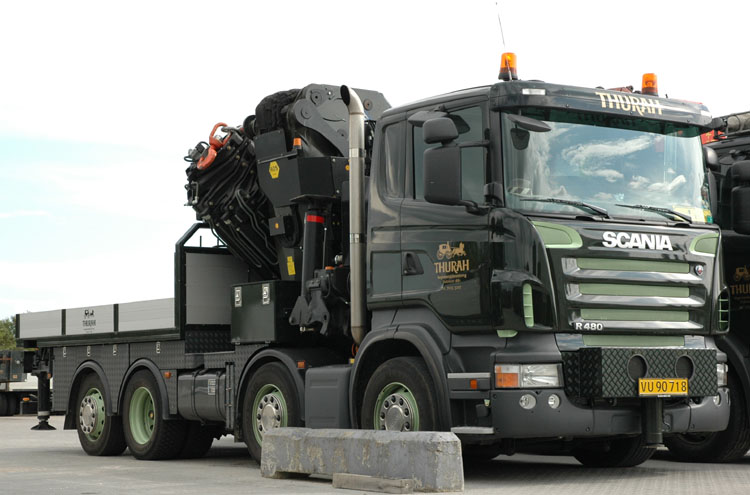 This nice crane-truck was built by Hadsten Tipservice. The chassis is reinforced to the front, so that the crane can also be used in the area in front of the truck. A extra outrigger was mounted at the front for that purpose.
Back to the: Scania index / Palfinger index