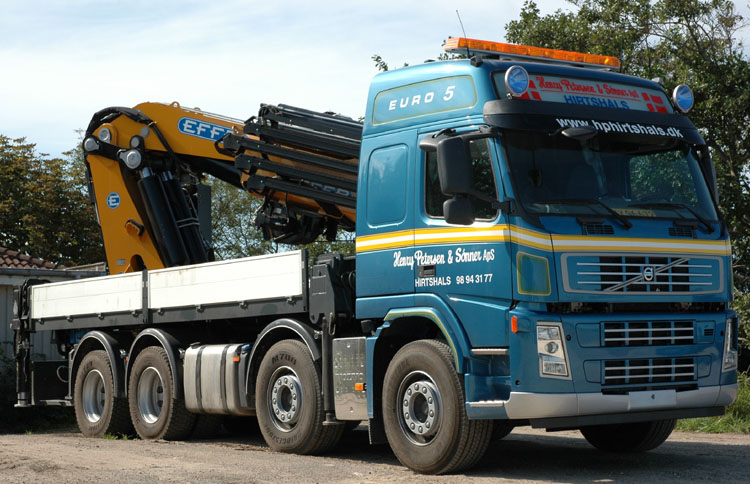 This is the Volvo FM440 of Henry Petersen & Sønner ApS from Hirtshals (DK).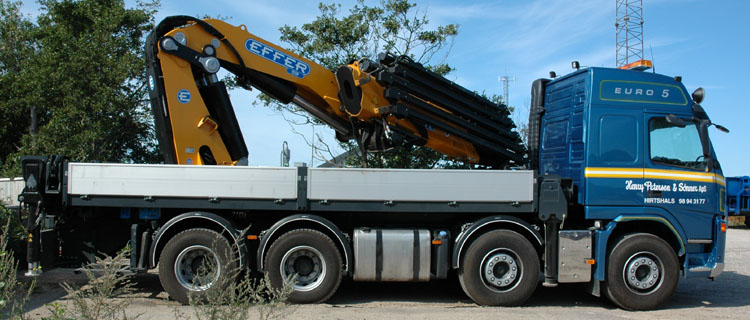 It is a Volvo FM440 in 8x4 version. The trucks is equiped with a demountable body with an Effer 1550 mounted on it.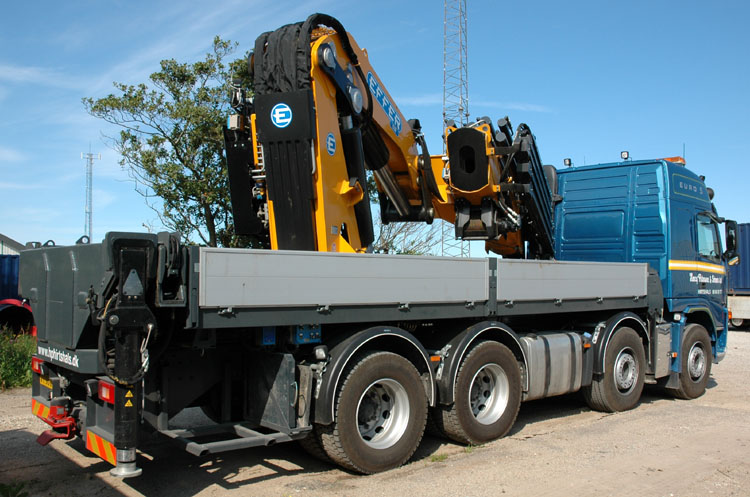 The crane is rear mounted. By mounting some weight in the front, 1,5 ton under the front bumper and 1 ton above the front outriggers, the crane is also stable to the rear.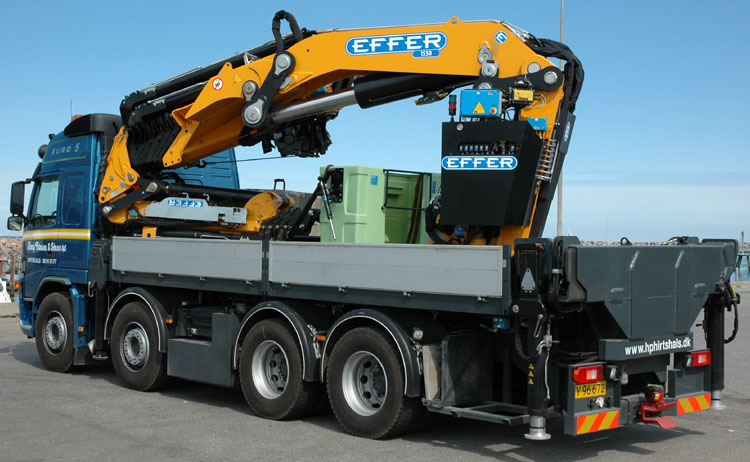 It is an Effer 1550 in 8S version. This 8x hydraulically extending crane has an outreach of 19,91 meters at which it can lift 4,28 tonnes. With the 6S jib that is mounted here the outreach becomes 32,45 meters at which it can still lift 1,03 tonnes. With 1 manual extension the total outreach can be enlarged for about another 2,5 meters.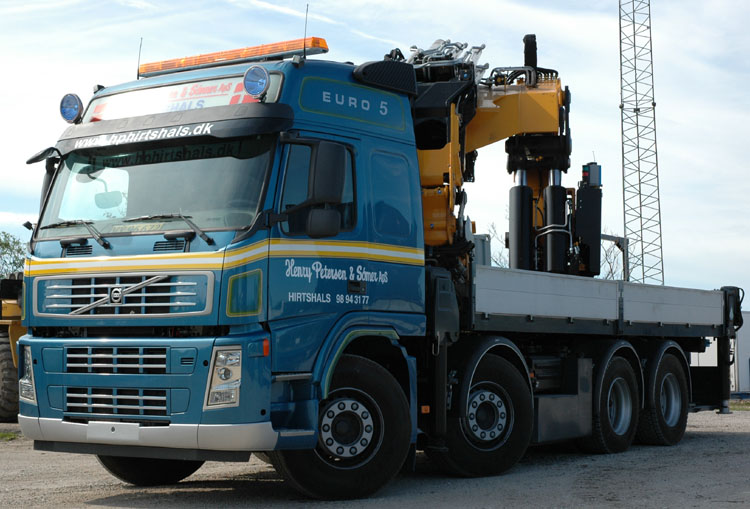 The truck is used for all jobs that come up. One of the jobs for instance is maintenance on the ferry's that go from Hirtshals to Norway. The crane sometimes has to work on the car deck and lift heavy loads, the compact dimensions of a loader crane are necessary here.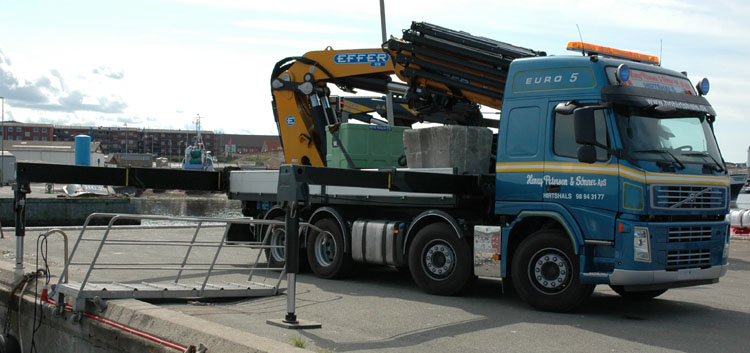 When I visited the company they just started on a job in the harbour. The 1550 was placed parallel to the quay.
A 2nd crane is parked behind the 1550. A steel pipe had to be set onto the bottom of the water, it would be used to fixate a floating house to it.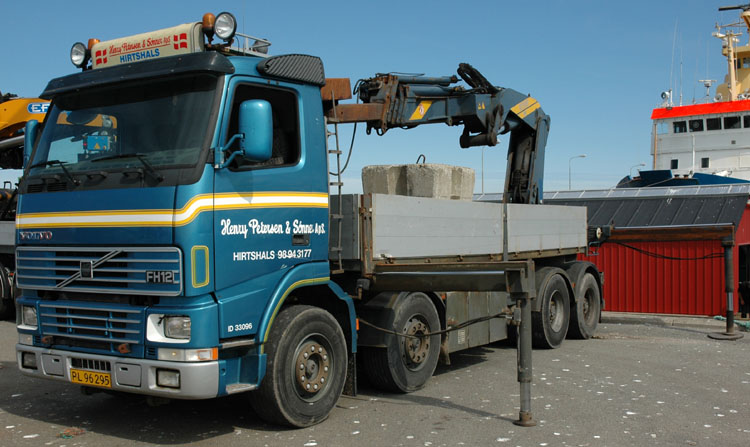 This is the 2nd crane truck, a FH12 8x4 with an also rear mounted Effer 600 in 4S version.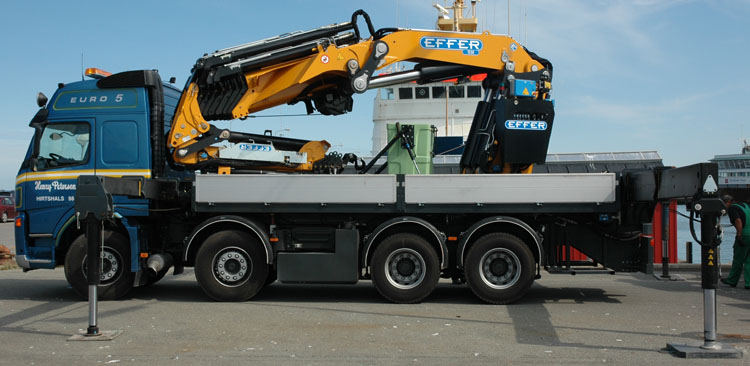 Sideview of the 1550 that is not folded, but layed down in driving direction behind the cab.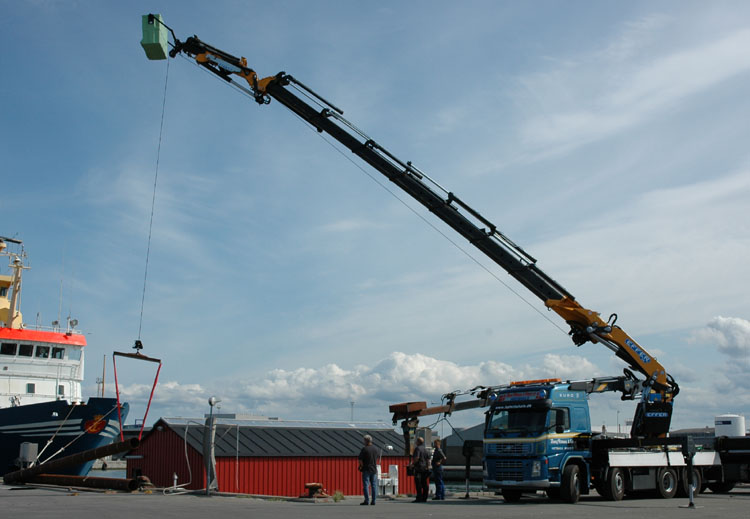 Here the crane is made ready for lifting (workmansbasket installed and winch equiped with cable and hook) and it starts to lift the steel pipe.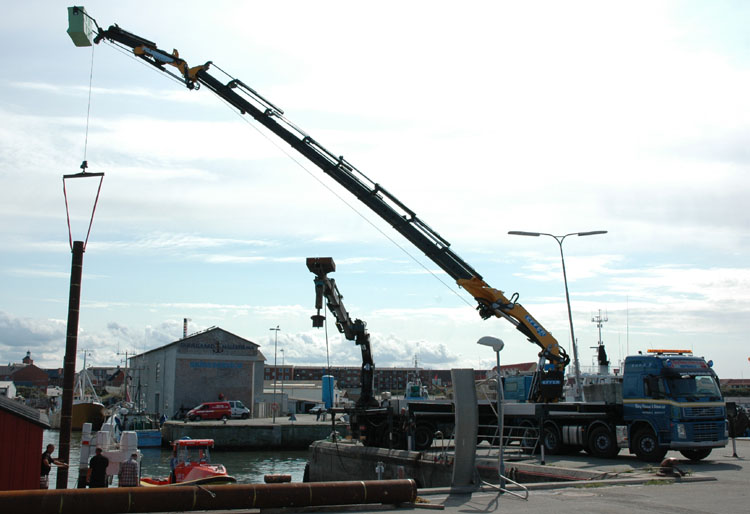 The pipe is let down into the water beside the house, it goes down until it hits the bottom.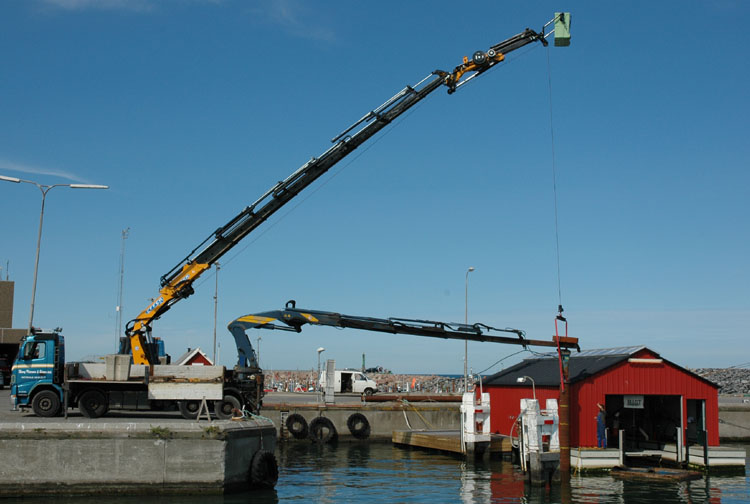 Then the Effer 600 comes with a hydraulic hammer to hammer the pipe into the bottom.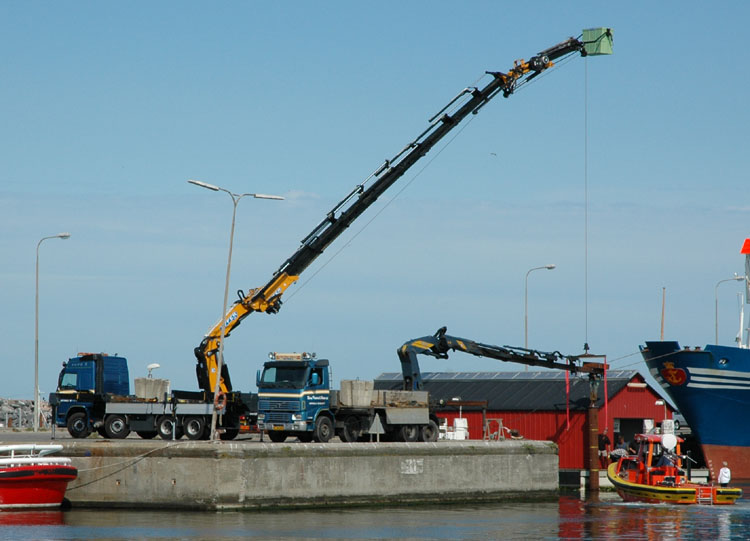 Here a good overview of the job, taken from the other side of the harbour.
Back to the: Volvo index / Effer index