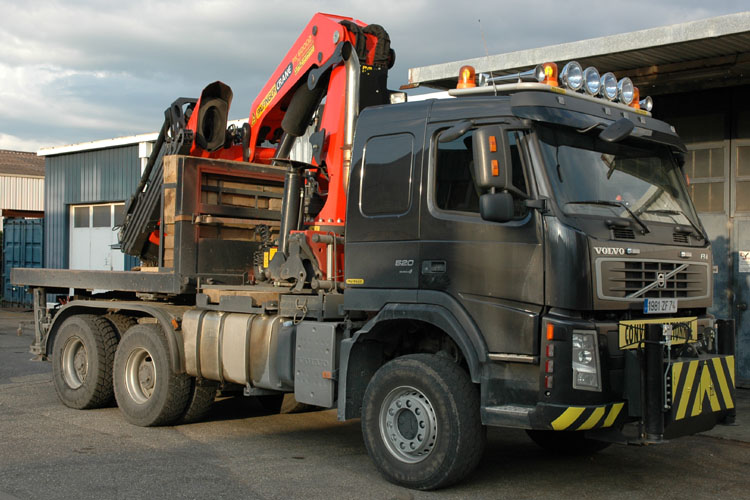 This is the Volvo FM520 of PM Services Levage from Cran-Grevrier/Annecy (F).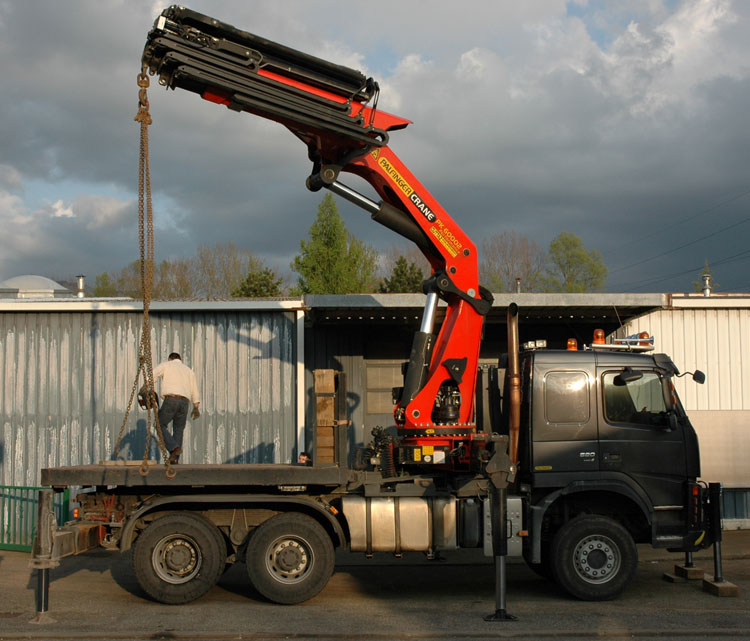 The Volvo is a 6x6 tractor that is equiped with a flatbed right now.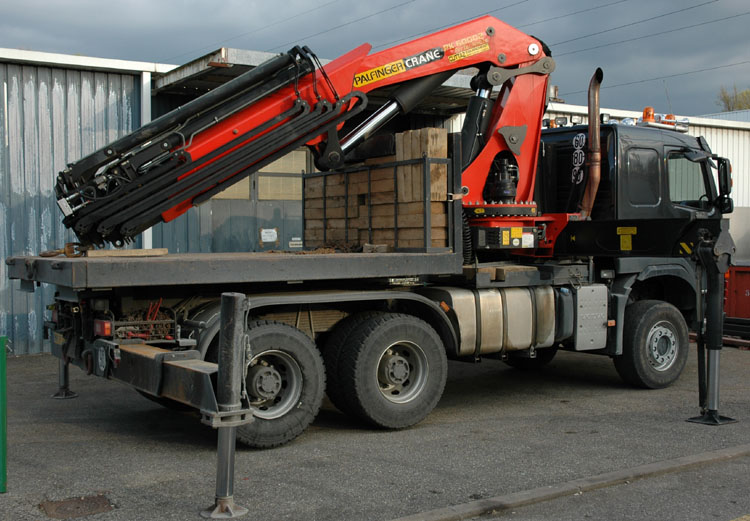 A Palfinger PK60002 in F version is mounted on this tractor. It extends 7x hydraulically to 18 meter, where it can lift 2,38 tonnes. With the 6x extending PJ125E jib, and 1 manual part, the outreach becomes 32,4 meter. The lifting capacity at that distance is still 350 kg. The crane was installed by Cuttaz Equipement.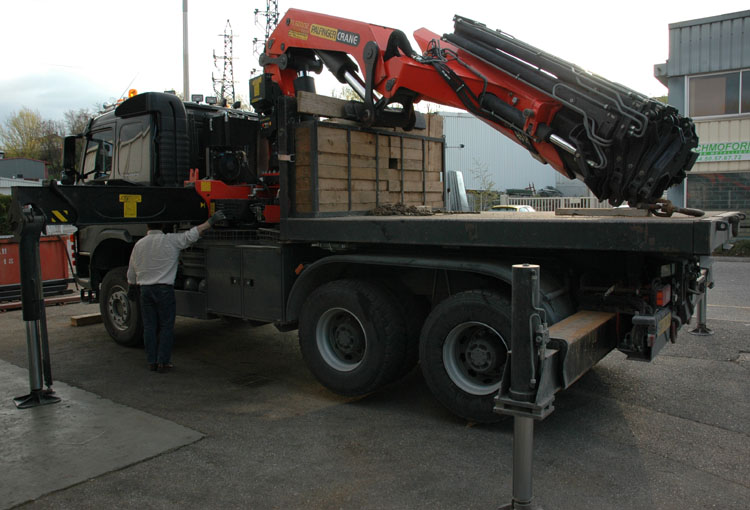 The truck is used a lot for lifting jobs in the french alps, mainly for the installation of ski-lifts. The 6x6 drive is necessary to get up on the, often not paved, mountaines roads. The 520 hp of the 13 liter Volvo engine provide enough power, the Powertronic full-automatic gearbox gives a continues power-flow to the wheels, also during shifting. An ideal combination for mountaines areas!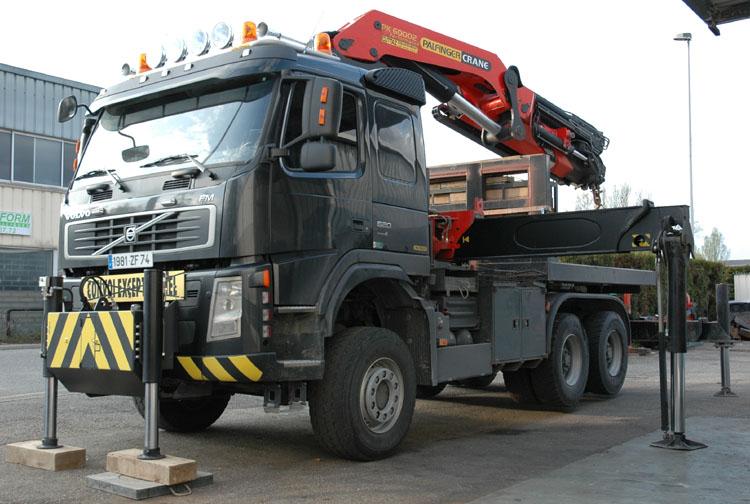 Beside the regular outriggers, this Volvo also has a set of outriggers at the frontbumper. This set of outriggers with frame can be demounted, this way the normal snow-plow mounting appears again.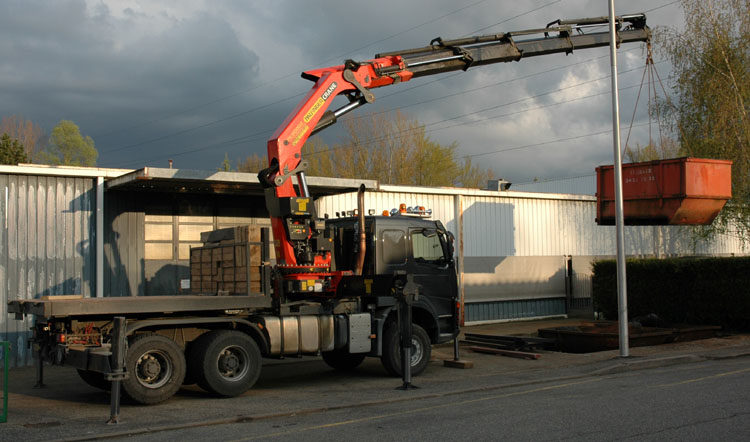 The lifting capacity to the front was demonstrated here, important because on tight mountain-locations it isn't always possible to turn the truck.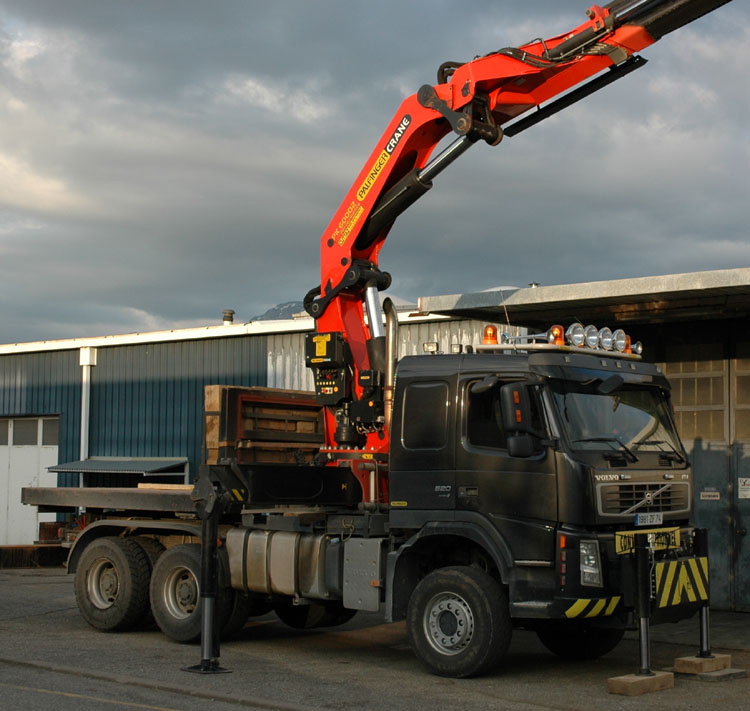 The driver side has a large toolbox, this side has a double dieseltank and an Ad-Blue tank. The double tank is seen often on crane trucks in French. One part of the tank is for the normal road transport, the other part is filled with tax-free diesel that is used when the crane is operative.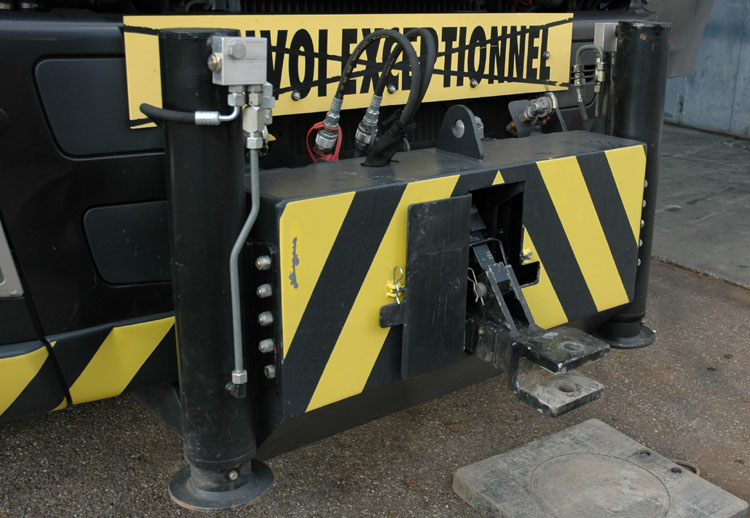 A last look at the extra set outriggers. The quick connectors on the hydraulics are visible. This frame also contains a heavy tiltable drawbar couling.
Thanks to Pascal of PM for the demonstration
Back to the: Volvo index / Palfinger index