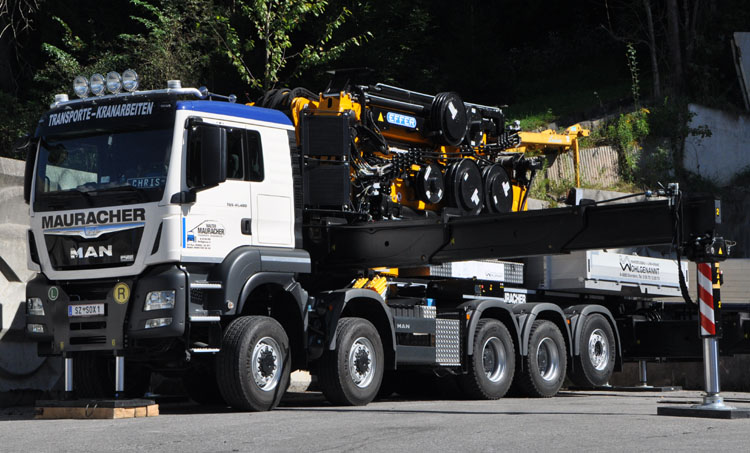 This new MAN TGS with Effer 2655 is in the fleet of Mauracher from Pill (A) since September 2016.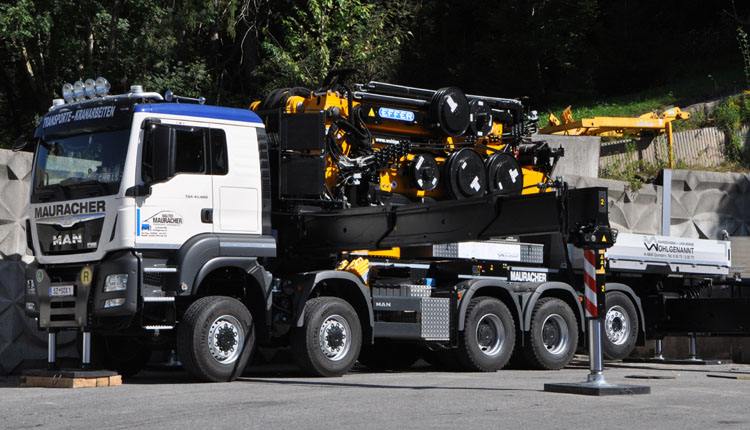 The chassis is a MAN TGS 41.480 8x8 that got converted by Toni Maurer to a 10x8. They added a non driven and liftable tag axle to the chassis. The chassis was reinforced to the front and got 2 heavy outriggers at the front bumper.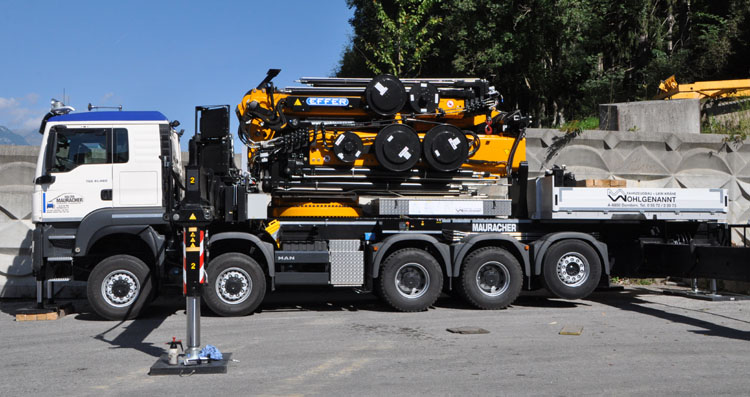 Behind the sleeper cab the Effer 2655 was installed. Behind the crane there is still some room for a small loading box that carries the extra tools for the crane. The preperation of the chassis and the final finishing of the truck was done by Wohlgenannt, the crane was installed in Italy by Effer.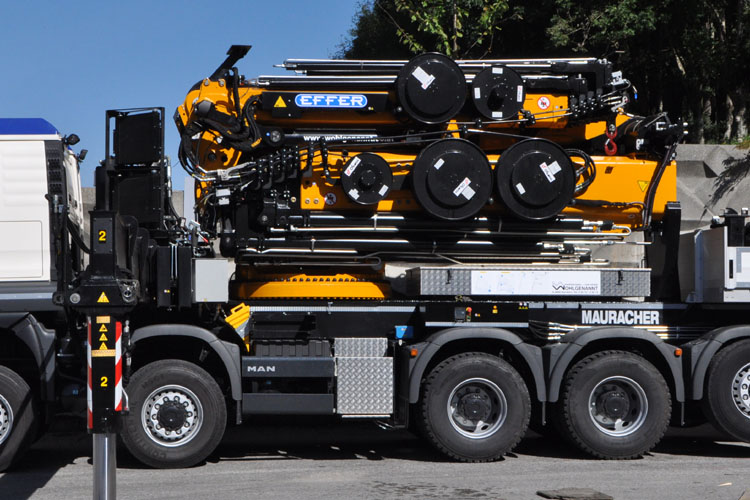 The Effer 2655 is a long arm crane that folds down in driving direction. It is the longest crane of Effer and is very suitable for working at large distances or on top or over high buildings.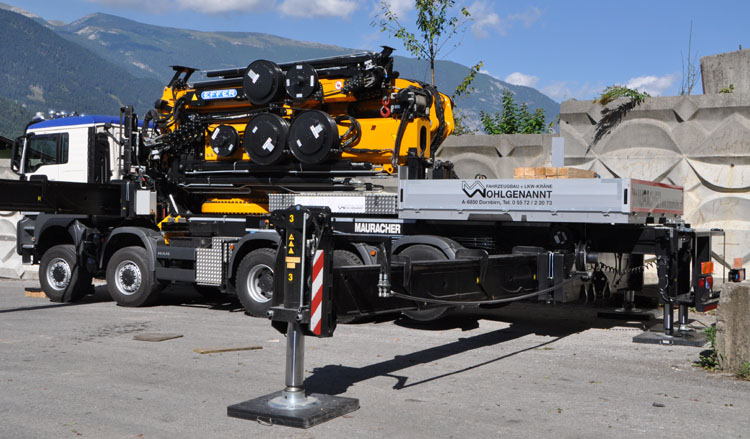 This is the 1st time that Effer delivered the 2655 with low mounted rear outriggers. So far they where always mounted above the chassis, either straight or as CrosStab.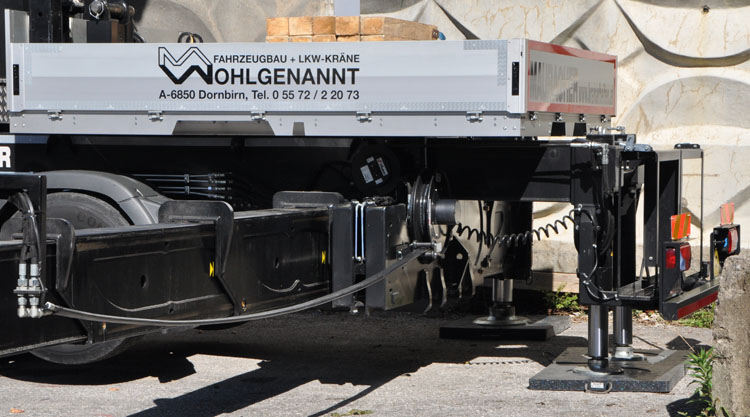 Above the rear outriggers we see the chassis that holds a set of extending rear outriggers. They can extend over 1 meter to the rear, giving stability for lifts to the rear. These outriggers hold the rear bumper and also boxes for the support plates.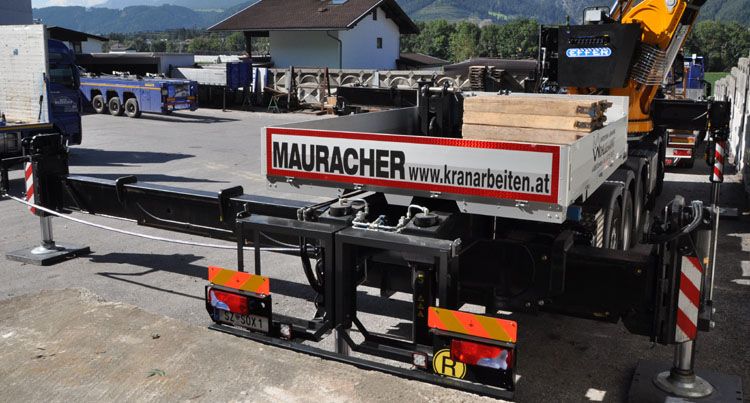 Here seen from the rear. The outriggers of the heavy beam can tip away to the side. The driver removes the long pin and then rotates them 180° to the side, this way this beam stays within the vehicle widht.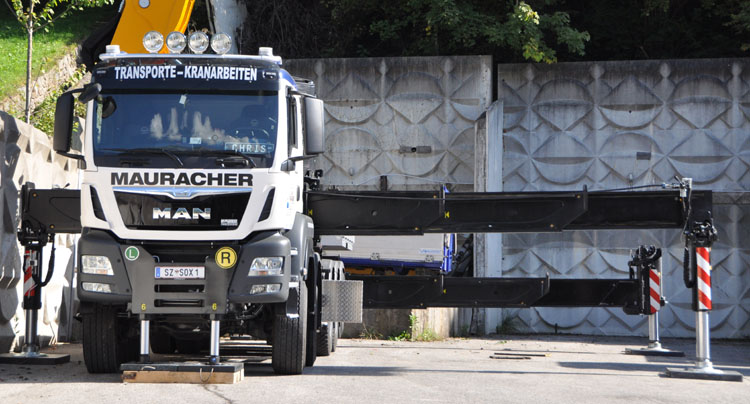 The big outriggers extend 3x each which gives an impressive support base, which is off course necessary with a crane of this size. As with other loader cranes, this one also only has to support in the direction where it has to work.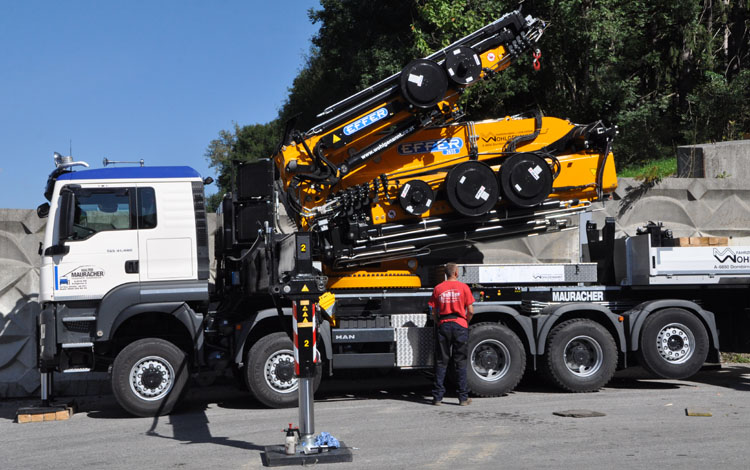 Here the crane was setup at the yard to do some maintenance on the crane. The crane is now equiped with the regular jib, a 2nd unit was also part of the delivery. Here you can clearly see the dimensions of the subframe for this size of crane.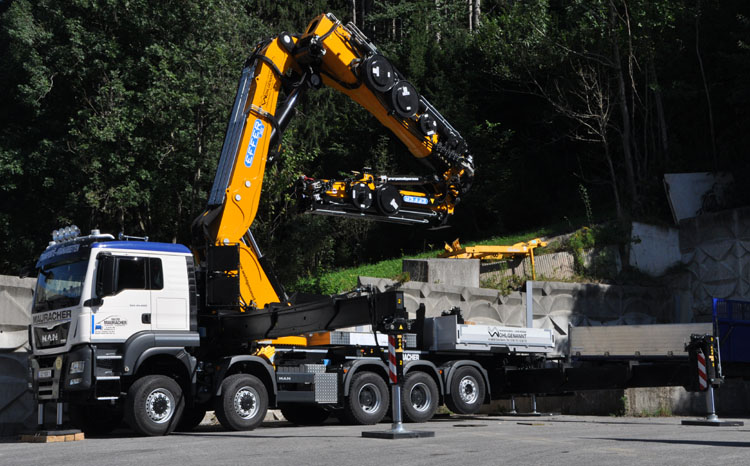 The crane starts unfoldings. Because of the long arm strategy some crane parts are longer, so the crane needs a bit more height to unfold.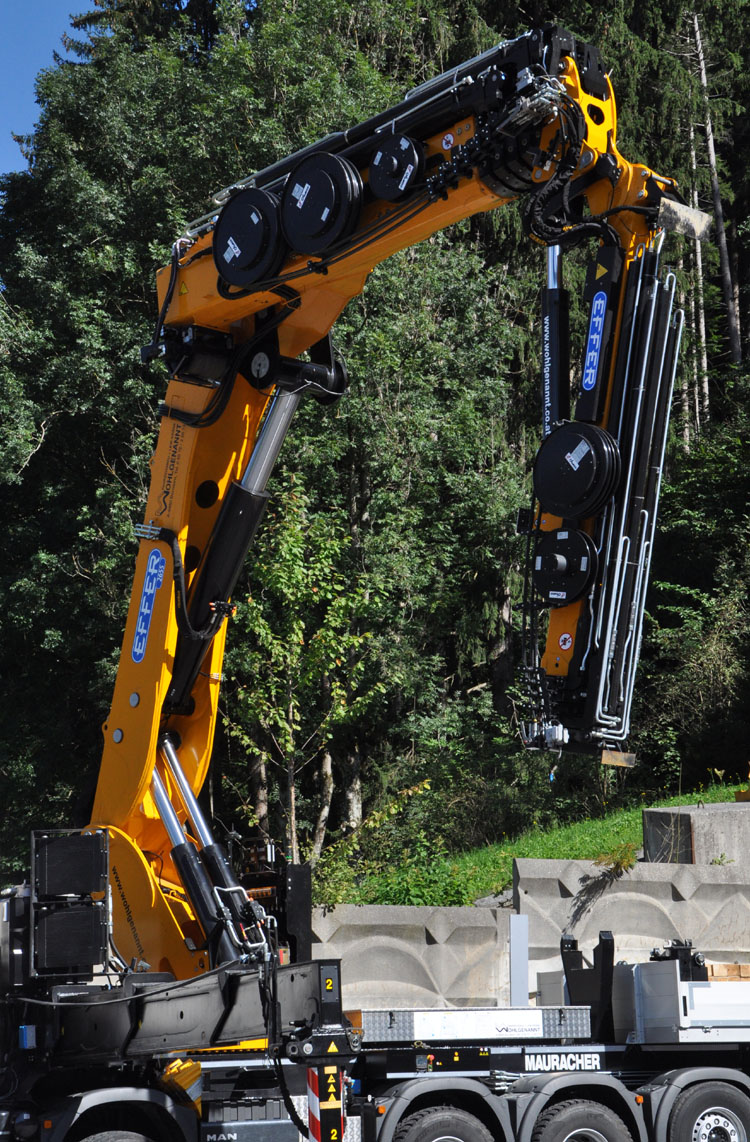 Here we clearly see the size of this crane, definately a different class then a "standard" loader crane. In front of the flatbed we see the support where the crane rests on during transport.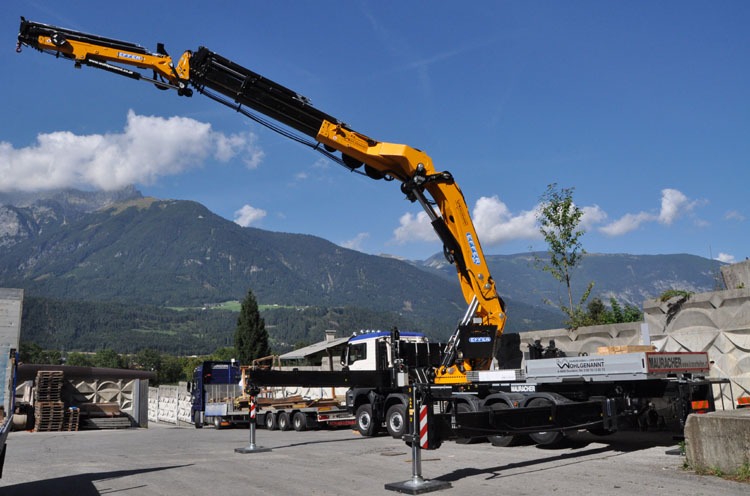 The own weight of the truck is about 48 to 53 tons (depending on the configuration), this gives a lot of stability that is necessary to operate a crane of this size. In the background we see the beautiful surroundings of Innsbruck, which is mostly the working terrain of the crane companies here. The 10x8 drive is often helpfull in this area.
On to page 2 >>