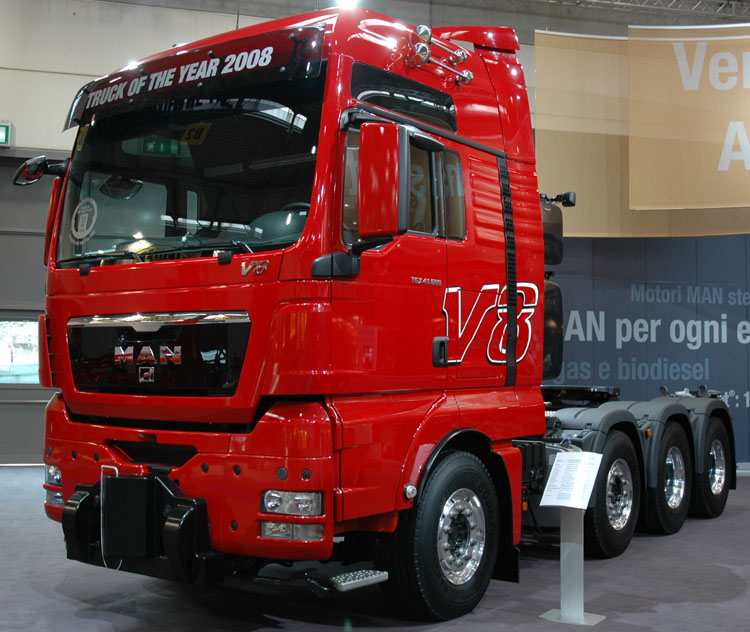 MAN used the Samoter 2008 to introduce the new heavy transporttractor to the italian market. This tractor has gotten the new TGX cab and is now called TGX 41.680.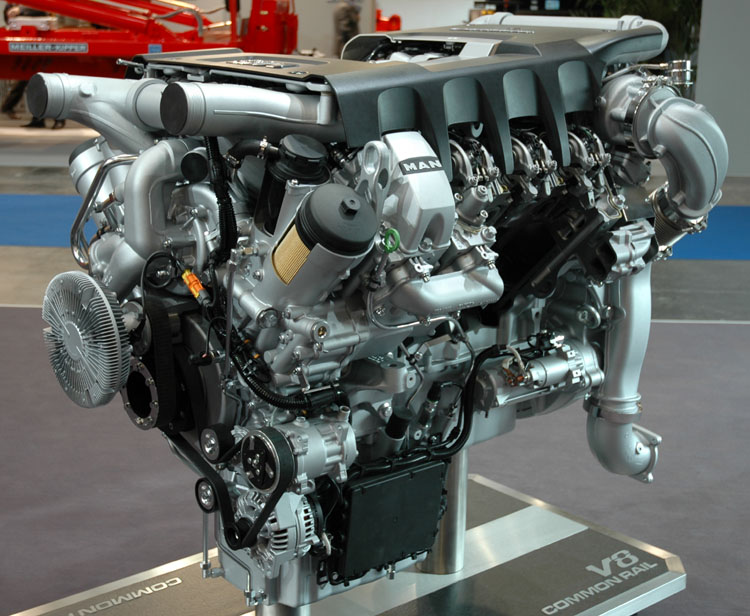 The well known 18 liter V10 engine had to be replaced by a new engine (Euro 5 standards), a V8 engine that was developed together with Liebherr. This engine meets Euro 5 requirements with Ad-Blue and a SCR-Catalyst. It engine measures 16 Liter and produces 680 hp and 2700 Nm.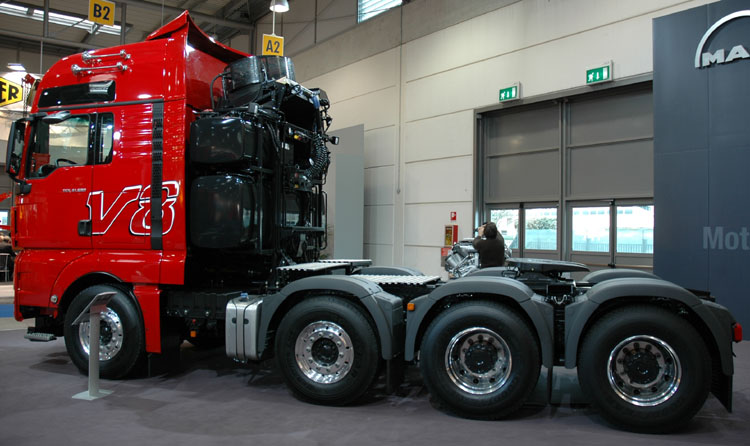 The engine is connected to a ZF TC-Tronic, a combination of a AS-Tronic with 12 gears and a TC-2 torque converter (previous WSK440). The drivers side is used to mount a big Ad-Blue tank and a battery compartment. The long wheelbase is the only version that is available of this tractor.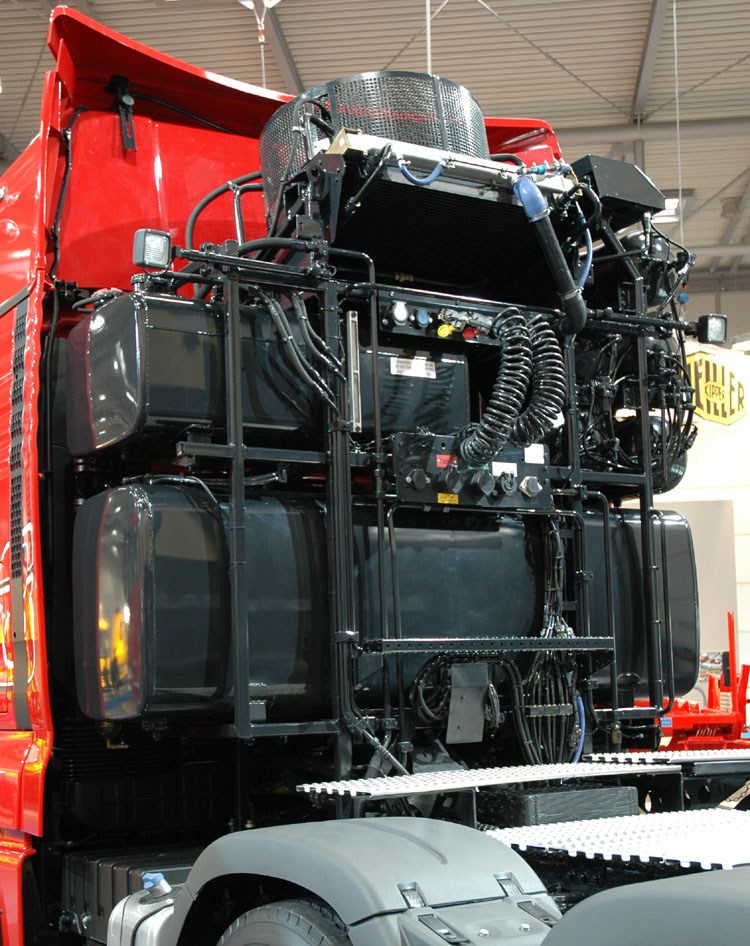 The tower is not so different to the previous 660 hp version. Small differences can be seen at the cooling. The heat exchanger moved from the drivers side, previously directly behind the mud gaurd, to a lying position on the frame (where it was also mounted on older MAN models). It can be seen underneath the raised steel plate. The air filters are not on top of the tower anymore. Unfortunately those cool-looking raised exhausts are also not there anymore.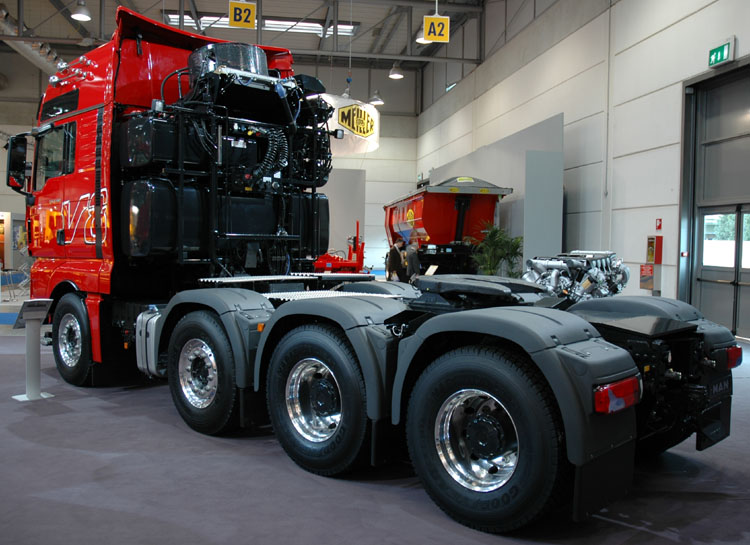 The vehicle on display here (Chassis No. 94X 0002) has leaf springs on the rear axles is allowed for 45 tonnes. Gross combination weight is allowed up to 250 tonnes. At the rear of the chassis there is heavy Rockinger coupling.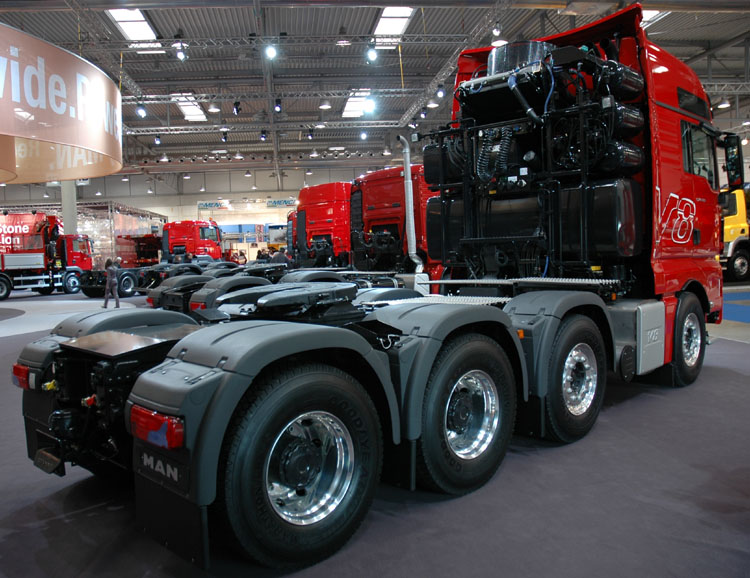 This side is used to mount the mufler and the SCR-Catalyst beside eachother. This is also the reason why the raised muflers are not available anymore.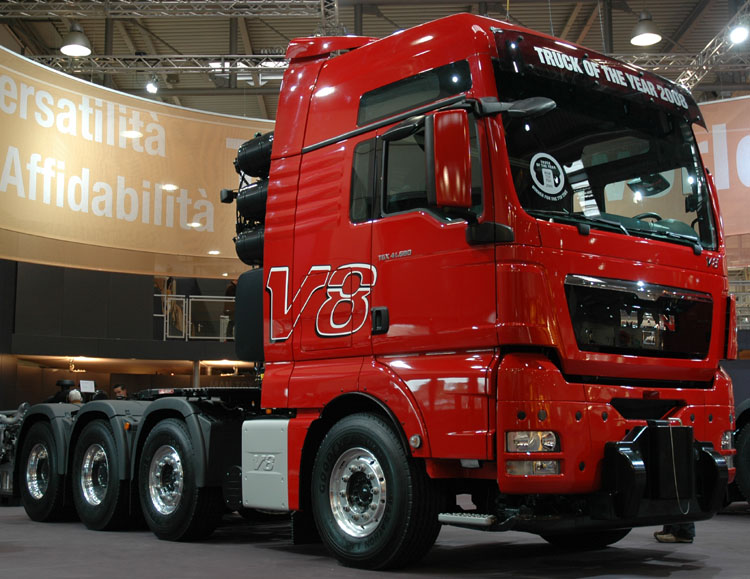 Back to the: MAN index / Samoter 2008 report