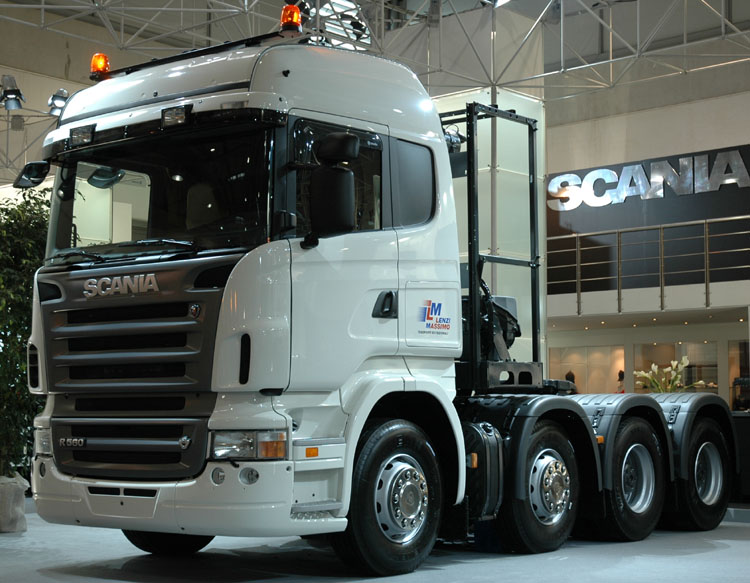 Scania has a growing share in the italian heavy transport market. That is why they displayed this R560 8x4 heavy transport tractor with Highline cab at the Samoter 2008.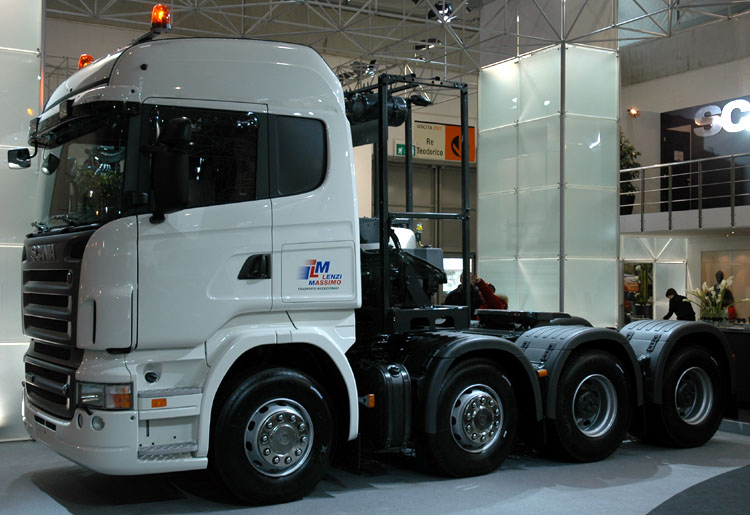 This tractor is already sold to Lenzi Massimo from Montecarlo. At this side, between the front axles, hangs a small Ad-Blue tank. Remarkable are the narrow tyres on the front axles.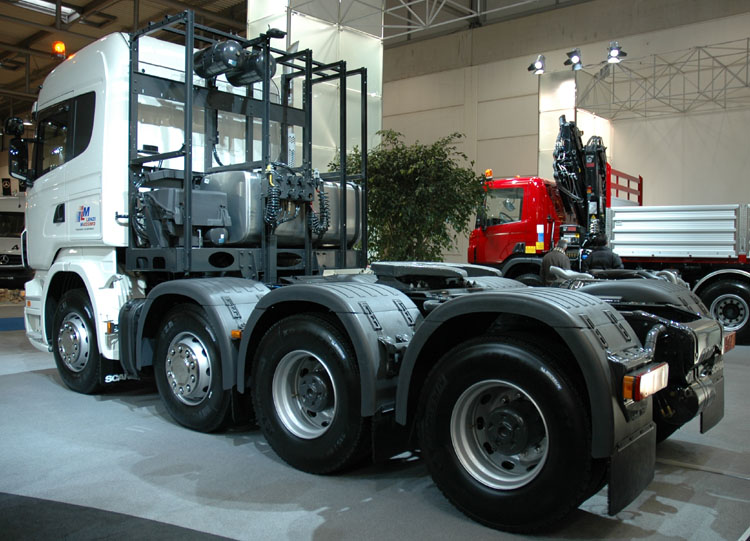 It is a very short wheelbase what makes the truck manoeuvrable. The tower behind the cab holds the air barrels, the battery compartment and the dieseltank. A torque converter is not mounted, therefore it doesn't need any extra cooling.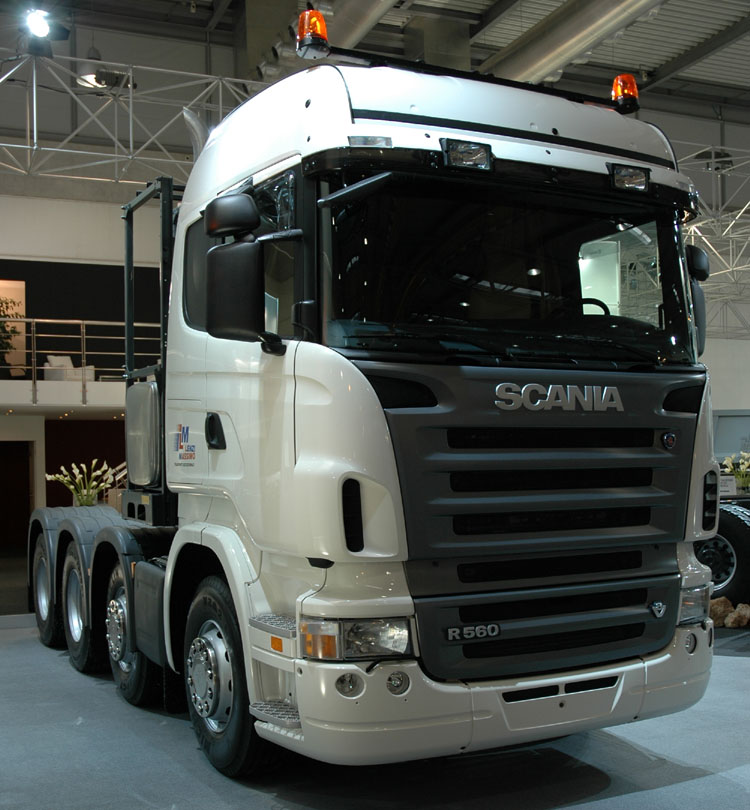 Total allowed weight of this tractor in Italy is 180 tonnes. The tractor is a 3-axled unit that was converted to 4-axled unit by Laxa.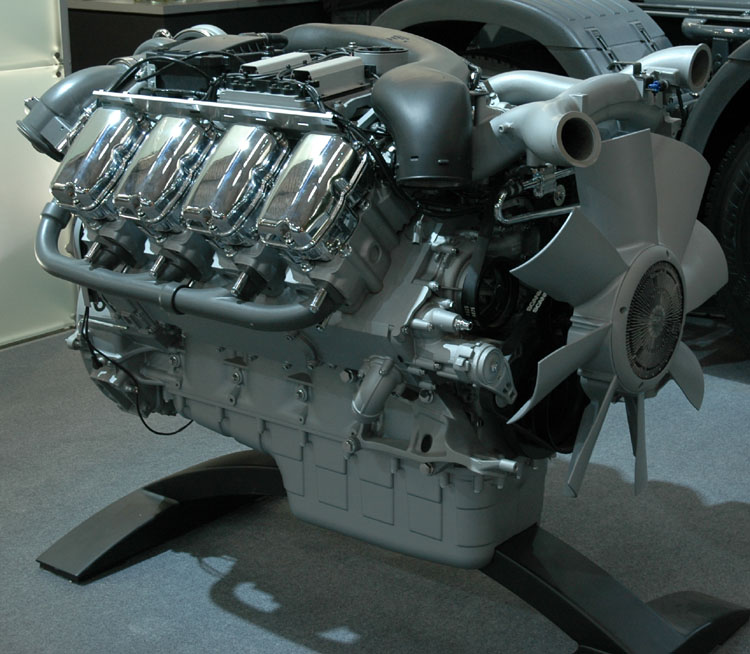 A view on the mighty V8 engine that delivers 560 hp and 2600 Nm. The heaviest version with 620 hp delivers a maximum of 3000 Nm.
Back to the:  Samoter 2008 report /  Scania index